Where to watch
Buy
Subscription
Buy
Buy
You might also like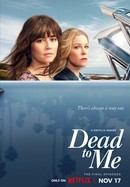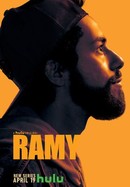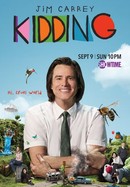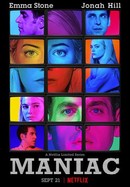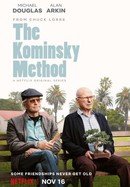 Rate And Review
News & Interviews for The Act
Audience Reviews for The Act: Season 1
Oh my god Patricia Arquette, don't you think people have seen Vivien Leigh in A Streetcar Named Desire? Arquette doesn't attempt a true southern accent but an imitation of a British actress feigning a southern accent, down to the sing song cadence and "oh"' sounds punctuating throughout. Aping this odd southern accent is so distracting it's almost unlistenable. The rest of the story and actors are really good! Joey King captures Gypsy's women trapped in a child's life. Made me think about how Gypsy's strange and isolated "world" skewed her perspective and decision-making. Chloe Sevigny, Juliet Lewis, and Margo Martindale give excellent performances.

I loved this series, first of all, because I think that this particular case is very interesting! Secondly, King's and Arquette's performances are top-tier. Seriously. What a PERFORMANCE! I believe the drama was well directed and it was enough to keep you very entertained. I enjoyed it very much.

La trama esta muy bien estructurada, es un drama muy denso y difícil de digerir por todas las emociones que te hace sentir pero que aun así no puedes dejar de ver y, es que al saber que esta basada en hechos reales, capitulo a capitulo te genera esa pregunta interna de ¿Cómo es posible que esto pase? e incluso un dilema moral sobre los hechos. Las actuaciones tanto de Patricia Arquette como de Joey King son increíbles.

WOW!!!!!!! I honestly have no words for this show! I came up watching it completely blind, barely knew what it was about but it's so well made!

Creepy and sad, but ultimately very compelling and very well made. The acting by Patricia Arquette, Joey King, and Calum Worthy is especially good.

The acting in this production is unbelievable, people who have seen the documentaries and/or interviews know how much work was put into portraying the way the real people spoke, acted, moved accurately. It's a good dramatization of the events that took place, except for one character: Nick. I don't know if the goal was to make him more likeable, but they wrote the character in a way that many pieces of vital information were left out, so I do recommend watching the documentary and interviews as well - if, of course, you're interested in getting your facts straight. It's a good TV show overall.

I am only on episode 5 and I am already in awe. The Act is an disturbing but yet heart-racing work of television art that is perfect for drama and true crime fans. Other than the amazing replication of the true story of Gypsy and Dee-Dee Blanchard, the casting is simply phenomenal. Joey King and Patricia Arquette not only performed the mother and daughter role perfectly, but you could think that they were actually Gypsy and Dee-Dee.

Despite accurate performances from Joey King and Patricia Arquette deftly translating a real-life case into high drama, the repetitive and lenghty plot somehow overshadows its players.

Mix an extreme but not unusual Munchaussen by proxy mother-daughter situation and a couple chapters of The Incredible and Sad Tale of Innocent Erendira and Her Heartless Grandmother(1972) by Gabriel Garcia Marqués nobel prize and Voila! You will find "The Act" , an asphyxiating Tv Show based on real events.

I'm on episode 6 and really not enjoying this. It's very slow and is filled with unlikeable characters. I know it's a true story, but it's reeeaaaally hard to watch. Good acting, though. And Nick looks like Jimmy Fallon and Gary Sinise had a baby. Update- episode 7 was good, but the whole second half of the last episode seemed redundant.
See Details