The Cleveland Show: Season 1
(2009 - 2010)
SEASON: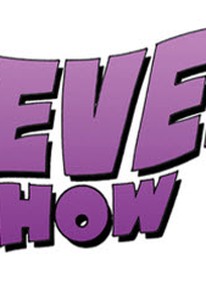 Rate And Review
The Cleveland Show: Season 1 Photos
Tv Season Info
How's this for a concept: a Seth MacFarlane cartoon about a nice guy? Cleveland Brown (voice of Mike Henry), the amiable schlub on "Family Guy," gets a sitcom of his own, moving with son Cleveland Jr. (Kevin Michael Richardson) from Quahog, R.I., to Stoolbend, Va. That's where Cleveland becomes a family guy himself, settling down with his high-school flame Donna Tubbs (Sanaa Lathan) and her unruly kids Roberta (Nia Long/Reagan Gomez-Preston) and Rallo (Henry). Cleveland quickly connects with neighbors Tim the bear (another McFarlane talking animal), who gets him a job with the local cable company; Lester, a redneck voiced by the African-American Richardson; and the vertically-challenged Holt (Jason Sudeikis), who tags along on Cleveland and Donna's honeymoon trip to New York City. Cleveland Jr., a more soft-spoken and obese version of his "Family Guy" character, endures typical teen angst at Stoolbend High, where his activities include baseball (with his father as coach), a rap battle with Kenny West (Kanye West) and a class trip with his stepsister to Washington, D.C.
Audience Reviews for The Cleveland Show: Season 1
The Cleveland Show Season 1 was largely unfunny. The jokes fell flat. There was barely any character development. It felt boring most of the time. Cleveland himself was flanderized. Luckily, Season 2 was a massive improvement and did much better than the first. So did later seasons.

I wish more people would appreciate this seris like I do then it would have still counted if less people quit wasting their time of complain about the show and say that it is a token version of family guy which it kind of is but at least it has a way to try to entertain it viewers and don't try so hard to pushed it humor on the audience like family guy if more people quit spending time complaining about the show they would enjoy like I do

Very good, very good characters 9,99/10-Anton R. Skovborg

I watched 2 and a half episodes and I was cracking up

It was ok while it lasted

MacFarlane should have scrapped this on the cutting room floor. Comes nowhere near the hilarity of Family Guy, whilst introducing new levels of absurdity that just don't quite fly.

The Cleveland Show is largely unfunny and stubbornly unsure about what makes an adult cartoon relatable or interesting.

Spin-Off de Family Guy, The Cleveland Show é mais uma série criada por Seth MacFarlane. A história tem como foco a vida do personagem Cleveland Brown quando ele e o seu filho, Cleveland Jr., se mudam de Rhode Island para a cidade fictícia de Stoolbend. Cancelada pela FOX na sua 4ª Temporada, é indicada para fãs de séries nos moldes de Family Guy, American Dad, Os Simpsons e etc...

I have just became a fan of Family Guy so I'm not quite sure how similar this show is to it but what I can say is this was an unnecessary spin-off of a pretty good character in a good T.V. series. This makes embarrassing spin-off makes family guy look good. I can't remember laughing at any joke in this show and if I did, it might've been very few. There is too much crying scenes with Cleveland which gets if not quite contrived. Even the scenes with Peter still do not make it better. I wish this show was taken off air way earlier since the episodes got worse.

Seth MacFarlane's tired formula is once again used in an attempt to give a spinoff to an uninteresting side character which results in a show where the only likable character is a talking bear and not one member of the main cast.