The Confession Tapes: Season 1
(2017)
You might also like
Jack Whitehall: Travels With My Father
Bobby Kennedy for President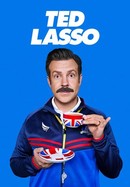 Rate And Review
The Confession Tapes: Season 1 Photos
Audience Reviews for The Confession Tapes: Season 1
Great but depressing. You are not immune to incriminating yourself. This doc proves you can go to prison for the rest of your life while you are *trying* to help the police solve a crime you had nothing to do with. Never talk to police. It can only hurt you. Some particulars: research some of the episodes beforehand, as they show images of dead children, which --- if you have children --- will probably haunt you just in themselves. Also appreciated is letting both sides be interviewed. It lets you make up your own mind about the situation.

Guaranteed sleep material. Giant yawn!

Rating based on the first two episodes. Haven't watched all of 'em when this is being written.

This will actually question and challenge your judgment and analytic skills. You'll be torn between feeling sorry and "then why the hell you confessed?!" for most of people convicted. Showing a different case for the first two episodes is a bright idea. Then everything will change on the rest of it. This also made me realize that justice can be really unfair in all parts of the world. Sad truth :( A must-see for those who like ci and any investigative crime docus :)

wow. If anyone wants to see how police can bring about a false confession watch this documentary. I understand netflix very possibly has an agenda here, at the very least I understand they show what they want to show. the feeling that i wasn't being shown the entirety of each show came early on. That being said, i learned enough watching each show to learn that basically the police have more power than we'd like to admit. some of the police were interviewed all of these years later and were still openly, 100%, positively sure that the inicidents went exactly as they said they did. even with the possible evidence they were wrong all along staring them in the face. If that doesn't tell you something I don't know what does. episodes # 6 and 7 are horrendous. i honestly don't know if the lead police in these cases are pure evil or just simply ignorant. the defense lawyer in episode 7 had the roughest road ahead of him. i had to actually watch the 7th episode twice in it's entirety i was so floored.

This is one of the most intriguing series I have ever seen. This show can give anyone and everyone a new perspective on false confessions! It's a must-watch.

Good material and interesting cases!