The Fall: Season 1
(2013)
Where to watch
Buy from $1.99
Free
Buy from $2.99
You might also like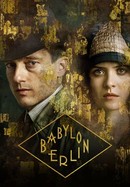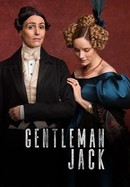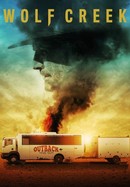 Rate And Review
The Fall: Season 1 Photos
News & Interviews for The Fall: Season 1
Audience Reviews for The Fall: Season 1
I've just started this show and I'm already so confused because 2 actresses look like twins - I literally can not tell the difference. Why do some of these shows not cast with diversity - instead they either have everyone looking similar or the same race it's so boring at this point. Gonna try abs give it a few more eps but casting literal actors that look like twins is so stupid.

Excellent. Excellent. Excellent. A must watch, IMHO.

I started watching The fall because of Colin Morgan to be sincere. The first season was intriguing. In this season I appreciated Gillian Anderson and John Lynch. Colin was not present during this season.

Didn't find any of the characters interesting and have never seen such a poor development of the characters of a show, at the end of the season I know nothing about them and I do not have any interest neither.

I thought it was extremely average. Too slow for my taste.

I must say I enjoyed every minute of The Fall (2013-2016) A fantastic cast that play the parts well - Jamie Dornan, Gillian Anderson and many more. This series is gripping, intense and intriguing throughout. There is never a dull moment as it is filled to the brim with suspense, mystery and action. I binged the whole series in a week. It is like a book you just cannot put down. The storyline, albeit a little common, is still so cleverly displayed that I don't mind it being a relatively mundane story of a killer and their victims. I can assure you it is far from tiresome and stills holds the same level of interest as a fresh, new topic would. Definitely must watch if you are a fan of crime, drama and thrills. -Miss M.

The Fall season 1 feels realistic and you can constantly feel what every character is thinking. Basically every actor is either outstanding or does a very good performance, and everything is well worked out and brilliantly executed.

Familiar faces Gillian Anderson (The Crown) and Jamie Dornan (Fifty Shades of Grey), A similar vibe to Discovery's Manhunt and Hulu's Looming Tower, but this takes place in Belfast. You have the parallel storytelling of both the killer and the police, all their struggles, and people in their life. A bit dragged on S2 but still interesting.

Good, but not great. Very provocative and dark at times, however I feel that it is just that a lot of the time and episodes seem slow for my taste. But some good acting in from the leadshelp steer the season through.

In a dark, sexy and psychological thriller, The Fall delivers on all fronts for me. Gillian Anderson is sublime in her role and her co-actors help raise the intensity of a well-written script. The first season left me hanging for season two. Without doubt, this is the best series I have seen on Netflix.