The Feed: Season 1
(2019)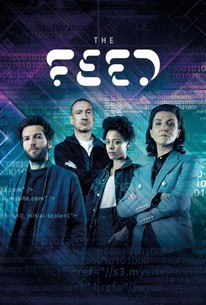 Where to watch
Subscription
You might also like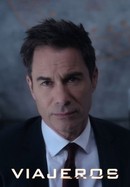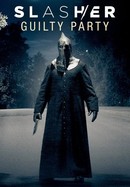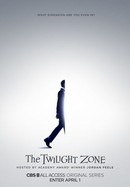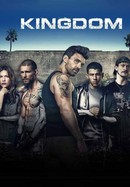 Rate And Review
The Feed: Season 1 Photos
Audience Reviews for The Feed: Season 1
A somewhat interesting story. Overall, just okay. The production quality and acting were okay, but not great. The story seemed a bit too predictable.

It might have been a great show if the characters weren't hampered by tired horror/sci fi movie tropes. Lots of hand wringing and spiraling about their families of origin. No national or international response to a massive worldwide crisis of consciousness. And don't get me started on women in peril behaving in the stupidest way possible - getting up to check on their attacker while they have a running CAR and a BABY. When you make me scream at my TV at the absolute stupid...you've lost me.

The thing I love about good sci-fi is that it explores deep philosophical ideas with thorough intelligence. Science Fiction done right can make you think about the intrinsic nature of our reality, society and humanity. I'm torn with The Feed. It's an obvious desensitization move by Amazon... prepping or testing the waters with us for imbedded tech, but it brings some very big questions to the table and I thoroughly enjoyed its exploration of the questions that it brought up. From a 10,000 foot view, awesome show! From a ground-level view, the writing (dialogue, characters and minute plot-points) is all terrible. Characters that are supposed to be some of the smartest in the world make incredibly stupid decisions, Kate is perhaps the worst of all. It's honestly like watching B-Horror flick characters in a attempt at a sophisticated science fiction movie. I'm also marking this one down substantially for the social engineering attempts with the political rhetoric and social justice slants. VERY obviously socialist dribble,

Binged in two days. I was worried the show wouldn't be interesting beyond its futuristic tech. Boy was I wrong. The mystery and the compelling characters and the cliffhanger at the end of every single episode—I could not stop watching. I feel like I just had a passionate one-night stand and I'm sitting here wondering if the guy's going to call me back. I heard it's based on just the first chapter of a book, so there's lots more story to tell. Watch it so they renew for season 2! 4.5 stars because a few not-stupid characters made some stupid, cliche decisions.

A good show, were we can see a futuristic path for humanity were we all are connected together by a social AI system integrated to our body who allow us to make call, install apps and see all of this thing in augmented reality. The show addresses themes like privacy of network users and how companies can abuse from user data without they permissions and how this information can be use to manipulate the society and be use to favor people in power and the government, is a must show for this century. The show struggles to develop some fundamental points of the drama, dragging itself through some episodes, but in general it is a good show, with a good start, middle and end, it is worth a second season

Interesting concept and handled well. Wish there was a Season 2 to see where they were going with it but not bad ending if they leave it a cliff-hanger too. Enjoyable.

Gripping dystopian thriller. Credible enough to be frightening, this could so easily happen. Explores the ethical and moral dimension of technology and our increasing reliance on it.

This show doesn't live up to everything it is copying. For the first few episodes it feels like a bad copy of previous attempts at this premise. However, I was pleasantly surprised when the true premise emerged, but it was too late. The show leans too hard on it's premise, and it's just not good enough. Premises rarely are. It's 2020 and nothing in this show is even plausible in the way it's depicted. It's insulting to see how humans act in this. How many times can we hear, "social media addiction is bad"? Come on.

Started off strong, with an interesting premise, but by episode 5 there are loose ends that get forgotten, storylines and characters that are forgotten without any explanation, and the tension is lost. I really wanted to care about the characters, but in the end I just left wanting more. Sad.

A great sci-fi idea, but poor acting and terrible screenplay turned this potential in a waste of time. Don't make my mistake.
See Details