The First: Season 1
(2018)
Where to watch
Subscription
You might also like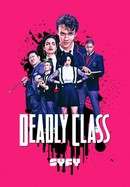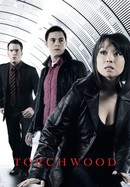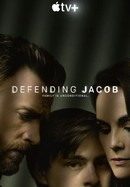 Rate And Review
The First: Season 1 Videos
The First: Season 1 Photos
News & Interviews for The First: Season 1
Audience Reviews for The First: Season 1
Too woke, totally boring storylines, audiences want to see Mars and all we see are an addict daughter, a washed up father, lesbians and unnecessary nudity. Too artsy fartsy, random cicadas, harsh and sharp contrast cinematography. An attempt to portray the future by voice controlled AI everywhere in ways that don't make logical sense. "For All Mankind" is light years ahead of this. To the show runners, CUT TO THE CHASE. Audiences want to see mars and be inspired to dream, not be dragged through the dregs of peoples broken lives.

Interpersonal drama with very little Sci-fi background that literally never gets off the ground.

Are we supposed to find Tom sympathetic? Is he the hook we're supposed to hang this narrative on? Because he's an abusive jerk and we spend all our time watching him be a cardboard cutout Old White Dude with Anger Issues instead of finding out more about other more interesting and sympathetic charcters.

A masterpiece. And too good for this world.

Elon Musk: please finance the production of Season 2 (and seasons 3,4,5...). This is what I would like to watch every night. Really well played tv-drama.

Hoping for a decent Sci-Fi but all I got was Existential crises from the 90% all main female cast some lgbtq, some me too in 2030, some mental and most just boring. While 1 Man trys to hold them all together. Shows even in the future Wahmen arent cut out for... well anything. Not Sexist or rasist. I dare you to watch this garbage & tell me otherwise. Oh & Spoilers! No One goes to Mars. All you get is 1 Strong P*nis and 10 whiney Venus! z

Who doesn't love a good space drama that puts the stakes of mankind's thirst for exploration front and center? The premise is exhilarating and full of promise only to be dragged down by the fatal error of weaving in weak personal stories of the astronauts. The inter-personal hardships that are supposed to show the humanity of each astronauts conflicts as they set forth on a multi year exploration to Mars are both trite and boring. On top of that a massive distraction. The yawn inducing cliches woven into Sean Penns young daughters substance abuse issues as a result of her mothers fatal demise is time that could have been better spent on screen time showing the stress inducing intricacies of planning a mission to Mars and its political ramifications. The First deals with that too, but wastes time and acting energy on the meaningless stories of the astronauts personal lives. Such a bummer in what would have otherwise been an amazing effort.

Watched this after watching Away on Netflix. Why did this not get reviewed? Fantastic performance by Sean. I would have loved to see another couple seasons. I hope Away does not suffer the same fate.

Why did Hulu not renew? Such a great performance by Sean. I am mysitified by what programming becomes popular.

I really wanted to like this show. But I just can't get past Sean Penn.
See Details