The Flash: Season 2
(2016)
You might also like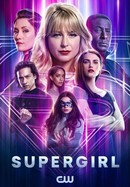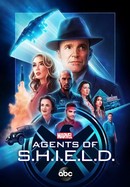 Marvel's Agents of S.H.I.E.L.D.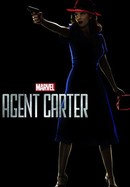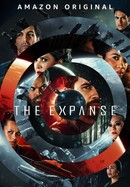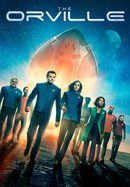 Rate And Review
The Flash: Season 2 Photos
News & Interviews for The Flash: Season 2
Audience Reviews for The Flash: Season 2
This season was my favorite season of the show (so far, making the comment at the moment season 7 just ended). They did everything that went well in season 1 but they improved the material. The new characters are great. Good balance of funny and dark. Addition of the multiverse was GREAT. The main vilain was much more scary then the previous vilain we had. Iris is a reporter doing reporter things. Just like season 1, the show is addictive. The cast all get good material, nobody is left behind. The ultimate goal of Zoom is the issue here, he as a very lame end goal. That don't remove his charisma.

This show is great The second season is my favourite As they are messing up currently with the new seasons,decided to watch 1st 2nd and 3rd again. This show is fun,it has heart,characters we can care about The character interactions alone can make me give this show a 5 star Which i already did Zoom was a demonic antagonist we surely would want to see again The finale was fire For those who havent watched The Flash,U can watch the first 3 seasons after that,it degrades alot,most probably cuz the writers and showrunners changed Ignore 4 to 7 and watch just the first three cuz they are FUN

No la disfrute y su antagonista

Season two was still a lot of fun, but not as much as season one. Another good villain.

Season 2 takes everything good about the first season and makes it even better. Also, it introduces us to the multiverse which has become a major player in the arrowverse. While, it's still not the best superhero content out there, The Flash's second season adds more action and more interesting stories in my opinion.

It doesn't matter if you're the slowest kid in gym class or the fastest man alive, every one of us is running. Being alive means running; running from something; running to something or someone. And no matter how fast you are, there are some things you can't outrun; some things always manage to catch up to you. Barry Allen S1 EP3

Season 2 had the responsibility of not just living on the hype of Season 1, but also to balance out the pathetic Arrow Season 3 and 4. Alongside this there was also Supergirl which was, well, cringy to say the least. And the problems hadn't ended just here. Marvel had come up with Daredevil, which was obviously better than these shows. And The Flash didn't disappoint (ironic considering what it became in future). This time the villain was Zoom, who was from Earth-2 and hunting down all the speedsters (because "Hunter" Zolomon, get it?). Dr Harrison Wells from Earth-2 and Jay Garrick are also here to help Flash stop Zoom once and for all. At this point the CGI of the show had also started to give in, but I won't count it as a problem because this is a TV serial, not some Netflix or Prime Original. There are also crossover episodes from Arrow and Supergirl, and a setup of Legends of Tomorrow. It was a great season, if only we knew how the quality was going to fall from here.

The Flash Season 2 is just a tad bit worse than Season 1. The villain was great, but not as great as the one in Season 1, but the character development in Season 2 was great and carried this Season all the way to the end. The villain to me was pretty generic and ran out of ideas after a while as the Season progressed, but again, he was still a great one. One major flaw I find with this season however is the very end of it, but other than that, a great sequel to Season 1.

CW's Second season of The Flash picks up on the epic pros it's first season had and steps it up a level with an equally great villain, a much more compelling story, higher stakes & many more emotional moments then it's previous season

Only a little worse than the first season, having a slightly darker tone with a villain who might not compare to Thawne but still delivers a brilliant season.