The Four: Battle for Stardom: Season 1
(2018)
You might also like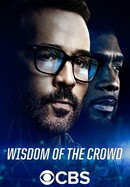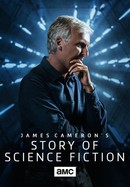 James Cameron's Story of Science Fiction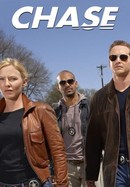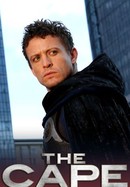 Rate And Review
The Four: Battle for Stardom: Season 1 Photos
News & Interviews for The Four: Battle for Stardom: Season 1
Audience Reviews for The Four: Battle for Stardom: Season 1
This show is bomb...I wish I could be on it one day

Really!... Horrible decisions from the judges from beginning to end. And the offer the top, long winded, pointless in-show reviews from free judges. Thank goodness for DVRs... Fast forward quickly!.. Now cancel all future planned recordings!... Trust me, do it! You can thank me later.

The Judges decide who wins before the audience votes. Ditty and Kalon Episode S2 E6. They pull a rant. To knock one guy out. Then the audience votes. Tonight they send the white guy home. Keep the black guy. Megan Trainor didn't know what to do. Disgusting show. It would be ok. If the terrible two judges let the audience vote fairly

No time to connect to any of the contestants, and the singing isn't all that great either

When star judges combines with high quality singing artists, you get The Four: Battle For Stardom. Led by Grammy award winning host Fergie, this show is one of a kind, and isn't like the other shows, such as The Voice. The Four is action packed, challenge after challenge, and will be your next binge series for sure!

Not good, battles are ok, but every new person wins. Bring back idol

The worst singing competition on tv. The only sane judge in that panel is Megan. Hope this don't renewed. What a waste.

I wanted to like this show, but the drama and awkward moments like the contestant confronting Megan ruined the show. Also seemed like those situations were coached by production like reality TV has been caught doing. The whole cereal bowl scooping asking if you want to eat was bizarre and that DJ guy and his airhorn were so annoying and childish! Basically ruined the finale and a performance by getting up there and dancing and blowing the horn while someone was singing. Very bizarre and immature show. Also, the people who are first on the show clearly have a disadvantage. It's like sports where they have seeds.

Fun, love the judges and love the fierce competition.

I actually found the structure of the show interesting. It was obviously a gimmick and these four that started out were clearly not the best of the best but at least it was something different. Unfortunately it has just gotten worse and worse as the season has gone on. DIddy seriously needs to come down off himself. It's really grating. There's a lot of pageantry, drama, and flailing around like morons. I thought it was interesting to have hip hop represented but having a hip hop artist and singer "battle" each other is idiotic. Meghan Trainor is so incredibly biased that she actually cried when her favorite contestant was eliminated. This was after arguing that the person who beat her didn't deserve a chance to challenge (probably because she was afraid Zhavia would lose). Miraculously there was a "come back" episode there very next week and ta-da, that same contestant is now in the finale!!! Obviously this is all subjective but I find that same contestant, Zhavia, to be insanely overrated and one of the worst singers on the show. In probably my favorite moment of the rapper show Nick Harrison calls them out for looking for "likes and views" instead of talent and looking to make reality show stars instead of artists. Shockingly, or perhaps not, he is immediately eliminated by a moderately talented but marketable (if generic) Candace, who had already lost her spot once before!!! As soon as Nick lost I decided I wasn't going to watch the show any more but given my feeling that this "come back" episode was just a way to appease cry-baby Megan and get Zhavia back on the show, I had to make sure. So I fast forwarded and unsurprisingly Zhavia beat Ash for the shot at the challenge. A few minutes later and surprise surprise, far superior singer Tim is defeated and Zhavia is queen of the four once again. This show is garbage.