The Good Wife: Season 1
(2009 - 2010)
Where to watch
Buy
Buy
Subscription
Buy
You might also like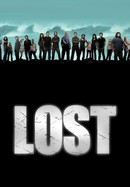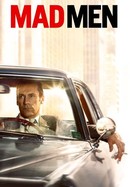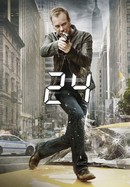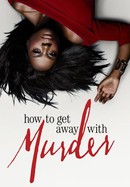 How to Get Away With Murder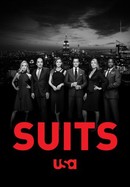 Rate And Review
The Good Wife: Season 1 Photos
News & Interviews for The Good Wife: Season 1
Audience Reviews for The Good Wife: Season 1
It is about Alicia Corn Flakes. She is a laywer and when she doesn't agree with the other laywer questioning a witness she shouts "Erection". She also farts a lot in the courtroom and she tries to blame it on the judge: "It was him!". Besides stinky bombs she is really dishonest and she has sex with any man available. Great season.

One of the best TV shows ever made.

Lame just bad and terrible

one of the best legal series and one of the best shows of all time. this show has distinct judges and opposition lawyers who have their own quirks and personality. it is so good I watched the entire 7 seasons in a week, couldn't even sleep just had to watch it. it has a nice story, it is a funny show and an overall must-see show

I didn't keep watching after season 1. Too boring and not enough plot development.

A competent and good watch. Very appealing characters who complement each other on screen.

the perfect starring vehicle for Juliana Margulies the premise feels like it was straight from the newspaper headlines that we usually come across, a scandal so large it not only affects the public's view but the family members as well Alicia Floreck now has to deal with the damage dealt by her husband being caught up in a conspiracy of drugs, sex, and money the children do not have such an easy time adjusting either Peter Floreck used to be part of a prestigious law firm and had plenty of clients to back him up but due to the controversy surrounding his shady behavior it looks like he has lost all current ties and friendships in the process Alicia is left to pick up the pieces and so with each new client she represents in a new case it leads to more clues that could explain what really happened with her husband the kids unpleasantly become involved when someone starts spying on them along with leaving photographs of Peter that may or may not be real mind you if you're not big on law or familiar with any of the terminology it might be really tough to follow but the perfect cast, the slick writing, the subtle morals, and the family dilemmas is enough to make this show as realistic and gritty as possible dynamite work on the characters' interplay, too Alicia is the modern woman tackling so much at the same time from her job to her family to her emotional state of being this is one of CBS's finest political dramas

The best approach to the series is by watching it from the start! Thankfully individual seasons stand well on their own. But if you haven't been able to embrace the show after going through season 1...but still would like to give it a chance. Jump to season 5 --- see how you go then. :)

Boy, I am so late getting to this party. Never seen an episode on TV so have always been meaning to stream it. Finally started and have been watching season 1. Now I understand the Emmy love that's been showered on Julianna.
See Details