The Handmaid's Tale
(2018)
Where to watch
Buy
Subscription
Buy
Buy
You might also like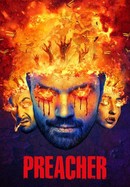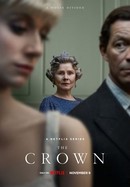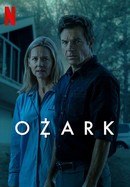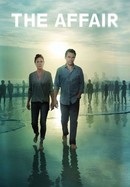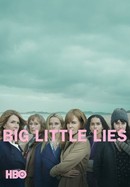 Rate And Review
The Handmaid's Tale: Season 2 Videos
The Handmaid's Tale: Season 2 Photos
News & Interviews for The Handmaid's Tale
Audience Reviews for The Handmaid's Tale: Season 2
The imaginary dystopian world centered on the Republic of Gilead is something truly "different" at a time when the streaming networks are loaded with series based in post-apocalyptic worlds. The series is original in the landscape of the period. A technical performance, the acting & the aesthetics seems promising.

I have been hooked since the very start and still going. Every episode is so emotional! A times I have had to pause as it was just so tense. Superb acting by everyone. By far the best program I've seen.

Season 2 built on season 1. Not as good but still very strong.

I'm most of the way through season 2 (late to the game), and it's definitely enjoyable, but it's not without problems for sure. The cast is incredible, and the story and cinematography are incredibly well done. My biggest problem with the show is that it spends far too much time delivering each scene as the camera stares at a closeup of a character who may or may not be delivering a line. It's as if the director is trying to force drama on the viewer when the situation is dramatic enough. The actors seem forced to over-emote to make a point that's already made. They also whisper their lines in places where it's entirely unnecessary. I'm also finding more and more situations in season 2 which aren't very believable. SPOILERS AHEAD. For example, how was a handmaid able to get the materials to make a bomb when they basically aren't allowed out of anyone's sight? How does everyone on the show appear to fear for their lives, but then do things they could, and should, be so easily be caught for? How is it that the Canadians' feelings about Gilead turn so quickly after the letters come to light, but they already have multiple people who lived through the killings and rapes and now live IN CANADA who have been able to tell their story all along? Did they not interview or listen to them? I like the story, but it could definitely be better.

Some nice new twists in season 2. Not as fresh in concept as season 1 but even darked and the cast move forward with it.

One of the greatest, most intriguing and actually as wierd as is it sound more and more realistic one with each season! Amazing cast and performance by everyone, greatly developed scripts bases on the books, each season is just getting better and better to watch...So many good performances that the show deserves all the awards for each new season that is comes out!

It's heavy but was hard for me to stop watching. I finally realized a year after watching...we have something like this now. It looks different. Our handmaidens are sex trafficking victims and survivors. And with the meth epidemic is it maybe getting worse? And where do they go? Who helps them? When your label means you are meant to be a sex slave who helps you? I called the national trafficking hotline for help. No help. I've talked to dozens of advocates for help. Some get it. Some are heavily biased, ignorant, and don't get it even though it's their job to get it. Law enforcement? Some care that's clear. But systematically you overall get treated like a bad dog when you seek help. Just my experience The system to help you in this country when your right to say no has been systematically denied by men who think you are a sex toy not a human, is marginally better than in this series. Where's the help?

Great TV seriesand continues to be amazing into season two.

Some scenes take very long and it takes the speed out of the episode. Maybe it's for creating a dramatic effect, but for me it takes too long. However you keep being curious where the storyline is going and how the serie will end, so you keep on watching.

This show feels like a braindead constant loop. The first season was enticing - but by the second season I found myself googling 'Does Offred ever escape?'. It's just the same hot mess recycled each episode.
See Details