The Haunting of Hill House: Miniseries
(2018)
Where to watch
Buy
Subscription
Buy
You might also like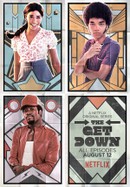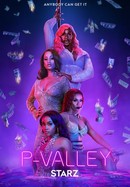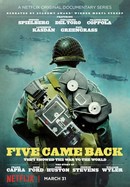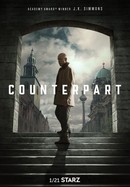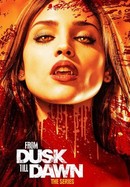 Rate And Review
The Haunting of Hill House: Miniseries Videos
The Haunting of Hill House: Miniseries Photos
News & Interviews for The Haunting of Hill House: Miniseries
Audience Reviews for The Haunting of Hill House: Miniseries
Not a regular, cheap, horror movie fun. At some moments story look little bit stretched up and repetitive. I sometimes got tired of watching because almost everything is filmed in the dark, but it's horror and scary things do happen in the night. However, it is worth spending an entire 10 hours watching it. There are many layers and twists to the story. The characters are beautifully built and at the end you actually feel for them. The last episode is an example of how the end of the horror film doesn't have to be stupid. Reccomendation, big. As a house. Haunted.

One of the best horror TV shows ever made! I've watched this a few times now with different groups of friends and it's a great re-watch. If you like this...make sure to watch some of the other Mike Flanagan shows like Midnight Mass.

The Haunting Of Hill House is the best horror TV series on Netflix. Hill House has at least two great plot twists in it, really good ghost stories, really scary, great jumpscares and tension, and hidden ghosts for audiences to find. Everything about Hill House is just perfect. Everything has a meaning behind it is my favorite part of the show. The beginning might be a bit slow but once Nell dies, the horror begins. So if you are finding a horror show to watch or want to watch something that scares you for 6 - 10 hours, Hill House is definitely worth watching

Absolutely amazing show. If you come looking for gory typical horror, you may be at the wrong address, though i would suggest you stay. This is not your run of the mill horror show. I would call this a Family Drama with scary elements Definitely a slow burn but with a huge payoff. The characters are extremely well developed. Solid acting, especially from the child actors and such a good plot. Definitely my favorite Thing Netflix has put out so far.

One of the disgusting series i have ever seen. The episodes are unnecessary dragged...one thing shwoing many time..the director or the story writer even dont know what they are making. Wrost direction. We saw movies for entertainment not for headache.

It's more about mental health issues. Took WAY TOO LONG.

I really am not a fan of modern horror but this is the kind of modern horror that I like. It knows how to keep the balance between just being scary and having an emotional story. It never feels too slow and all the actors did such a fantastic job on this show.

A must watch . It's a bit slow in the beginning BUT trust me it's super good as it continues

An extreme version of Horror (Category), Mind-blowing, and easy to communicate.

It's rather different to the book but it was just as good, if not better! The episodes tied into each other beautifully and slowly began explaining the events that shaped each character into their adult self. What you see at first isn't necessarily what is true… The ending closed the series off perfectly. It is probably one of the best shows of this category that I have seen in a long time.
See Details