Where to watch
Subscription
Buy
Buy
You might also like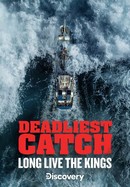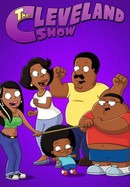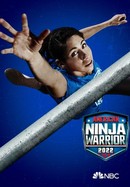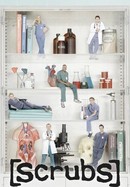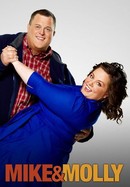 Rate And Review
The IT Crowd: Season 1 Photos
Audience Reviews for The IT Crowd: Season 1
One of the most sarcastic show you'll see. You can relate with the characters and also laugh if their silliness. It's clear that producers try to take every normal human beings encounter in our life to the extreme side of sarcasm which is beautiful and funny.

This is a really funny sitcom!

Since the show is British, most normies would do some kind of Monty Python comparison, as this show is full of absurdist and wacky gags, performed by individuals giving it just a bit too much (well, too much if it weren't so absurd to begin with) - However, I'm going to go against the norm and say that this show almost felt like a weird cross between Coupling and Red Dwarf. This is mainly because like those two shows, The IT Crowd is almost entirely character-focused, yet despite this, the plot of each episode is considerably more complicated than they need to be, and like Coupling, there will sometimes be universe-breaking narrative moments. Luckily, the characters themselves are uniformly very good, if a overly consistent; like, Richard Ayoade is so excellent but also such a caricature that I genuinely cannot tell if he's a brilliant actor, or if he just happens to do this one type of character flawlessly. The others, played by Chris O'Dowd and Katherine Parkinson, round it out as the slob and the semi-hyper quasi-nutter, respectively. Smartly, one thing this show does is have each character command their own subplot with each episode, and which one becomes a primary one, versus which one is just in the background, is almost impossible to guess (well, except for Moss' lie in Episode 5, which seriously spiraled things out of control). The dialogue is sharp, and it's amazing how the characters are able to continuously mine the IT Consultant/Worker cliches and stereotypes without it getting tiresome -- I think this might be because the characters are both hyper-intelligent and absolute morons at the same time (we all know people like that....heck maybe we are those people). If you do work in a computer-driven office, in one of those companies where people are allowed to at least somewhat express their personality amongst each other, then you really should check out The IT Crowd. It's fast, it's funny, and it doesn't last too long.

Great. Absolutely well done

The IT Crowd's only shortcoming is that it ended too soon. Top three comedy series of all time.

I had an Icelandic friend tell me about this show - and it's absolutely brilliant.

Canned laughter, tired stereotypes. Gee, what's not to like?

I loved it. It's a masterpiece that is definitely worth watching. Truly a gem among British gems.

(all seasons) "The IT Crowd" follows the sitcom tropes rather faithfully and now and then is dragged down by uninspired premises but on the whole it offers some big laughs. The special is probably the highlight of the show, as the bigger duration allows for a more ambitious plot, nevertheless classic moments can be found in the other episodes as well, not least thanks to show-stealer Chris O'Dowd and extremely solid performances by Richard Ayoade and Matt Berry.
See Details