The Kettering Incident: Season 1
(2016)
Where to watch
Buy from $1.99
Buy from $1.99
You might also like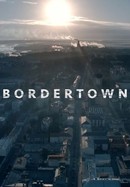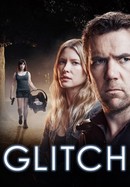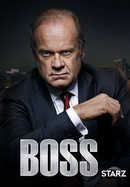 Rate And Review
The Kettering Incident: Season 1 Photos
News & Interviews for The Kettering Incident: Season 1
Audience Reviews for The Kettering Incident: Season 1
This was a slooooooooowwww moving train. Couldn't finish. The Dr. was unbearable to watch. It sucked!

i had a theory when i finished it a couple of weeks ago and honestly i can't even remember what it was. The series kept me on the edge of my seat, i was even looking online for the ending because i couldnt wait any longer(btw i couldnt find any spoilers) It kept me interested and frankly it was better than most of the stuff i find on tv. Netflix has been the place where i have found some of the best whodunit and detective shows.

The show moves at a very slow pace until the last two episodes. The main character is very hard to have sympathy for. Almost all of the characters lack any reason to care for them. You get stuck watching because of the hopes that something is going to happen or you will finally find out what the heck is going on. The first five episodes could have been done as two. The entire season could have...should have been four episodes. Probably will not watch season 2. Shame, because it has a good story line, and they sure took time to develop some of the characters, just took too long to develop and some very important characters were not developed at all, but simply and suddenly placed near the end of the season.

And utterly baffling mystery from Down Under that borrows most of its notes from the other side of the world -- Scandinavian Noir. Impossible to tell the characters apart or understand their motivations, but it looks nice, and Elizabeth Dibecki gives an interesting performance that tilts between icy reserve and mania.

Eight wasted hours. Of note is the fact that there's always a full moon in Tasmania.

Oh me oh my what an incredible little find I stumbled upon in the Amazon Prime Video catalogue. Where do I start? How about with this, "The less you know going into this series, the better. Not sure if you want to watch it? Easy. Did you like Twin Peaks? You did? Good, everyone else does too - me included. 'The Kettering Incident' is the Austrailian equilvilent of Twin Peaks in every sense of weird, bizarre, dark, funny, and over the top with surrealism. Do yourself a favor and start watching now." The Tasmanian Gothic spin on the (commonly-used in less effective ways) story of a missing/dead teenage girl in a small community surrounded by a barrage of spooky forests & DESPERATELY cut off from the "real world" is a MUCH WELCOME entry to the genre by Austrailia's Foxtel TV network. Even if it is (literally) over 25+ years late to the game since Lynch carved his name in television history, that doesn't matter because the fact that Networks and Studios are STILL trying (but often failing) to regenerate even one percent of what David Lynch's first season of Twin Peaks generated tells us two things: that audiences want more of these stories until we get them done well/efficiently, and that Networks want to throw out as many attempts as possible in hopes they hit the nail on the head. The Kettering Incident actually hits that nail, and just in time, too. Seriously. The news over the past 1.5-2 years for any fan of Twin Peaks has been the widely-circulated buzz and promos/ads for the 2017 Showtime production of (What is very likely the most highly-anticipated TV Series continuation-season of all time) 3rd Season of the early 90's cult TV series & film centered on the town of "Twin Peaks." The Kettering Incident makes no apologies - and good on them for being so confident out of the gate - for early and often homages/references to a handful of obvious Lynch-isms. HBO's first season of "True Detective" captured an interesting spin of occultism in a Southern Gothic setting that absolutely luminated what we've mostly been missing from great TV drama since ABC's callous decision to not renew Twin Peaks for a third season in 1992 after ABC had literally forced Lynch to tell everyone who killed Laura Palmer when he never wanted to answer that question at all. So judging by the obvious inspirations The Kettering Incident draws from, the Tasmaniam Gothic-spun story is definitely in DAMN FINE hands. DAMN FINE! Special Agent Cooper gives The Kettering Incident two over-caffeinated thumbs up. (Need more? Google, "Tasmanian Gothic Literature," it's totally a thing - and oh my god why has this never reached American Society? Doesn't matter now that we've found it, I suppose, and stories this Lovecraftian usually come to you when you seek them out I suppose...)

As I watched each Monday night's episode I got more and more excited about how things were going to pan out in the finale and boy was I disappointed in it. Just when I thought it was going to be explosive it ended up leaving me feeling like I had invested so much time into it but ended up being robbed of a satisfying ending. Such a shame because it was very well cast and the location landscape was beautiful. The storyline was eerie and it had some pretty spooky moments. At this point in time it would seem as though a Series 2 may be on the cards but if this doesn't happen I certainly feel like I have wasted my time!

Anna Macy (played by Elizabeth Debicki) is a highly-regarded doctor, working at a hospital in London. Suffering from frequent headaches and other ill-health, she returns to her home town of Kettering, Tasmania. She left the town under a cloud 15 years earlier after her best friend Gillian disappeared. Back now, she finds that the old animosities remain. Moreover, the strange phenomena that accompanied Gillian's disappearance remain and another girl has disappeared. Started very intriguingly. There was a slow-burning intensity about the main plot with some interesting sub-plots. Elizabeth Debicki put in a solid performance in the lead role and the supporting cast were fairly good too. The series did seem padded, however, but I figured that it would soon ramp up the pace and the payoff would be worth all the effort. Sadly, no. The pace never quickens. The whole thing just drifts throughout. As for a payoff, the conclusion is convoluted, random, confusing and anticlimactic. It all seems set up for a second season, though apparently this is a mini-series. Disappointing.