The Kominsky Method
(2018)
Where to watch
Buy
Subscription
Buy
Buy
You might also like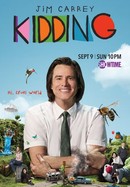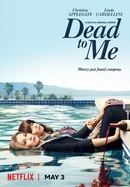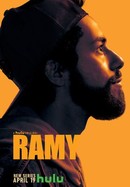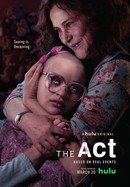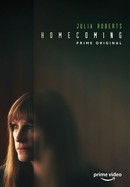 Rate And Review
The Kominsky Method: Season 1 Photos
Audience Reviews for The Kominsky Method: Season 1
Loved the best friend humor :) Norman is adorable

Best thing on Netflix. Funny, entertaining, romantic, sad, and some wonderful actors of yesteryear.

The humour and snark are so natural, the drama so honest, every episode feels like regular shit between friends. Phenomenal acting. Intelligent scripting without being pretentious. Hope the first season's momentum carries through seasons 2 & 3.

Great cast and script, as well as reliving iconic movie lines

I just loved it. Maybe young people didn't understand and appreciate it, but for us, older and seniors, it is quite something. Although with a lot of drama, overall is optimistic and funny.

The Kominsky method was a refreshing surprise the first time I laid eyes on it, starring two brilliant actors, Michael Douglas and Alan Arkin with great comedy timing and just the perfect balance of drama. It's the story of a relationship between two best friends and their mischiefs in their old age, it doesn't have much filters which make it bluntly comedic but at the same time it has moments that will tear you up. Both are amazing but Alan Arkin's comedy timing is out of this world he speaks his mind not caring much about what other people think which as you can imagine doesn't always go right. Michael Douglas as you would expect also brings his A game to this show! There are hard times to deal with as you become older but these two discussing with each other like an old couple, smiling in the face of hardship show us that it's always a matter of perspective. The last season doesn't start as strong as the previous and it could've been even better if a specific incident didn't occur, however it introduces another character that manages to bring balance to it, and the ending feels right.

Great performances. Laugh out loud moments with old men behaving badly. Completely unexpected.

As usual, anybody can argue anything about any series but, no, you cannot complain about absolutely anyhting of this one. You can decide you don't like it or genuinely do not like it, or you can decide to have a sociological bias towards this type of settings, and that's the only thing I would admit as legit because for sure this is entertainment made to be entertainment, and yes!!! definitely this is it's limit. But if you accept that, if you accept that the industry is also composed by "entertaining comedies" then you cannot really say anything bad about this one. You cannot because, excluded some necessary simplications needed in this genre, it is not possible to say anything bad about it, full stop. This series has his own dignity and it works in his genre, and is a great GREAT pleasure to watch. This is the type of achievement that a producer or a screenwriter or an actor can have the privilege to be part of very few time in an entire career. I recognise here a masterful production and cast. It's not easy to reach such levels and I would add is extremely rare to see something so well made, I sincerely admire this work.

I love it, but I don't know why.
See Details