The L Word: Generation Q: Season 1
(2019 - 2020)
Where to watch
Buy from $1.99
Free
Buy from $1.99
You might also like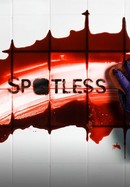 Rate And Review
The L Word: Generation Q: Season 1 Videos
The L Word: Generation Q: Season 1 Photos
News & Interviews for The L Word: Generation Q: Season 1
Audience Reviews for The L Word: Generation Q: Season 1
Muito boa,, queria mais tempo de tela para Tina.

I love this show. The characters are great, can't wait for season 2.

Fantastic! We need more shows like this!!

Disappointed. This new show is deeply different from the L word. I was looking for this precious ambiance of doubts and dreams. The Q Generation is brutal and boring, at the exact opposite of it. The new characters are tasteless and annoying. And why do we have to endure all these scenes in companies ? I don't get it.

I was excited of this show's returning but tuned out quickly. Most of the old characters have received such good fortune and blessed lives, a mayor, talk show host, pr, and famous hair stylist, that its realism just fails for me. I would rather see them struggle for that success and even fail along the way. That would have been a better show.

Loved the show. Loved seeing all the Original players. I wasnt a big fan of the season finale though. Felt more like part of the build up to the finale as opposed to being the finale itself,

Very entertaining. Marja Lewis-Ryan had a difficult task with a contentious fanbase and she hit a home run.

I watched the original L Word back in the day and was really looking forward to this reboot. It is so nice to see the original cast and the new characters are definitely growing on me. However, I might have had too high expectations. Although the acting is a bit over the top at times, it is forgivable, and get's better as the show goes on. I don't know if it's this rush to cram in everything at once with both new characters and old, which makes this reboot a bit bland. I'm rooting for the show though, and I will be watching!

This new series is fun to watch. Give it a couple episodes because it does start off a little cheesy.

The L Word: Generation Q is the one and only revival I've watched that kept the original core and made a cohesive story addition. The old characters, that we know and love, are older and wiser, but not that much because everyone messes up even when you're older and some of your faults are the same, but you're still wiser. Bette, Alice and Shane are way more mature, but still making mistakes. And they seem old, and yes they are, because they are the same people. The new characters are vivid and they all have something else to tell, all of them have some secret, some serious internal developing to make. And they all have some twist of problems that we live and talk about today! I love it. Thank god they already announced a seasons 2.