The Last O.G.: Season 1
(2018)
You might also like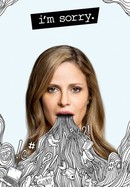 Rate And Review
The Last O.G.: Season 1 Videos
The Last O.G.: Season 1 Photos
News & Interviews for The Last O.G.: Season 1
Audience Reviews for The Last O.G.: Season 1
New Favorite Show! Best show on TV Hands down!

An AMAZING show with a very funny and comedic cast.

Amazing first season, great thoughtful show, do not watch season 2 though, unless you want toilet humor, but first season was brilliant and enjoyed it a lot

I found the DNA comment about Irish being drunks offensive and hurtful. The writer's need diversity training. Will never watch again.

This is seriously offensive to white people. How is it all black people think all of us are racist when you say things like snow queen? Or Owl? Seriously???? I have always been a fan of his but I will no longer watch him or anything he is in. My best friend is a black man and even he understands this. The tables have turned. No one alive today put you in slavery and none of you have been slaves. Its not fair that we have to walk on egg shells but you can say offensive things towards us. I cant walk by a black person and say an offensive term but so many times I have I walked by them and been called "cracker" or "snow bunny" or been completely ignored when trying to just talk and ask a question. And I'm not saying everyone is like this but a lot are. And to put it on public tv and have people laughing at it isn't right. If we had white people saying racist terms on public tv it would be an immediate lawsuit. It's stupid. Everyone is suppose to be equal and we should all have the same rights but it doesnt seem that way. And I'm sure someone will say something to call out that 1 person that is racist and I'm sorry for that but not all of us are actually very few of us are. And I understand not everyone has the same privileges but everyone has the ability to try and work hard. I grew up very poor but I worked hard and now have a different life. Just saying my peace. Sorry if I offended you. Well actually I'm not because this show offends me and shouldn't be on the air if we cant be the same.

My first time ver viewing the show. I'm in love!!! Morgan, Haddish, Ryan, Allen, Cedric all amaaaazing!!!!!

I loved this show . The director did a great job at showing how an ex convict can leave prison and do well.

Love this show. Tracy and Tiffany are great. Supporting cast is great. Writing is great. Can't wait for next season.

Tracy Morgan makes this okay show funny. The premise is pretty funny. Guy gets put away for 15 years, comes back to see his neighborhood has been a victim of gentrification and to top that off his ex-girlfriend is married to a white guy. It gets serious at times, but there are some good laughs. I will definitely check out season 2 when it comes out.

Good acting and writing. Surprising depth.