The Last Post: Season 1
(2017)
Where to watch
Buy from $1.99
Buy from $1.99
You might also like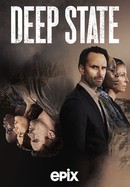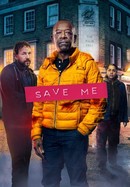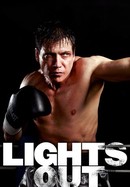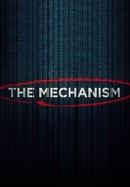 Rate And Review
The Last Post: Season 1 Photos
News & Interviews for The Last Post: Season 1
Audience Reviews for The Last Post: Season 1
This show started at a snails pace, but once it got it rolling it was captivating.

I liked this a lot. I found it quite gripping. The officers and their wives all had distinct characters and issues. It resonated with me because my father was in the RAAF and was posted to the UK in the 1950s. As a young child I lived on a RAF base, and saw the "married quarters" and the military hierarchy from a child's point of view. In travelling to and from Australia our ship went through the Suez Canal. We stopped at Aden. I believe our ship was the first to go through the canal after it opened (having been closed by Nasser during the Suez crisis). The Arabs lined the shore and lifted their kaftans as the ship went through. The British and Australians had no idea how the locals felt, or even that they had a right to feel hostile. You can see this in The Last Post. Decolonisation was a bloody and drawn out process. These officers were caught up in the contradiction.

History and human frailty under the burning sun. Excellent cast and clever story telling make it satisfying viewing.

I'm not usually the target audience for drama series. I got tricked into watching this with the wife. It was marvelous. Hoping for a season 2.

Loved it! Very well written, Great actors. Please bring season 2.

Absolutely phenomenal. The acting, the story, the music. Every thing about it.

What a great series from the BBC. each episode was better than the last. I hope for a season 2.

Totally entertaining. Interesting characters with strong emotional impact.

We watched the first episode and really liked the story line and the characters. We didn't even finish the second episode. The story became almost and amateurish spoof of itself. The writers put in battle field and hospital room scenes that were critical to the story but apparently did not take the time to understand basic concepts of either. It was like they brainstormed for an afternoon and called it good enough. Did not find this show credible.

This is a powerful series exposing the ruptures of colonialism in Aden and Yemen. At first I didn't like the characters, then it became a realistic look at base life for British men and women in their protected and customary ways fenced in and feeling protected as the seeds of terrorism begin. I can see both sides in this excellent drama, well paced, surprising and the characters develop in deep ways. Kudos to all on this production. I am glad to see the BBC and Amazon collaborating on productions to be seen in America. As Americans still feel safe in their colonial bases and the homeland malls, perhaps this series will show the arrogance of the US at least. I loved that it is set in the early 60'. The world changed. We still don't realize how much.