Where to watch
Subscription
You might also like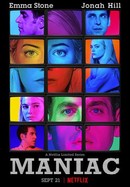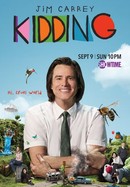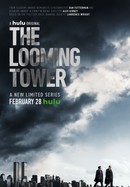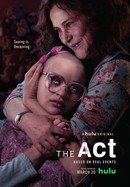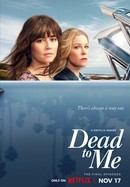 Rate And Review
The Morning Show: Season 2 Photos
Audience Reviews for The Morning Show: Season 2
Anniston and Witherspoon shines in a messy and overambitious script

To be clear I thought season 1 was terrific. Maybe it had some weak points, but honestly I can't even remember them after watching season 2. Holy crap. What were they thinking? Criticism 1: The characters completely drop any pretext of professionalism in this season. In season 1 pretty much everyone except Alex maintained a veneer of doing their job and being professional except under the most dire circumstances, which made sense. In season 2 the circumstances feel far less dire and yet somehow everyone is ceaselessly either on the verge of tears or at each other's throats. Really enjoyed most of the cast in season 1, even Alex. In season 2 they were all just assholes, and not the entertainingly clever kind. Criticism 2: Mitch should not have been in this season. His arc was over - and frankly whether or not he grows following the realization of his full culpability, is not something I care about. Criticism 3: They couldn't seem to finish a single plot arc. They created many, none came to a satisfying conclusion. Season 1 picked a lane (me too / abusive workplace culture), season 2 seemed to think itself clever enough to weave together all our lovely 21st century issues into a crescendo. It was not, by half. Criticism 4: They ruined several of the better characters, taking away some of their core winning personality traits in favor of cynicism, with a vague claim that the last eight months "changed them." (in an unbelievable stroke of lazy writing, they didn't even bother to show us these apparently critical eight months). To be specific on this point, Bradley is no longer kind and winning, she no longer takes professional risks, and her integrity has suffered significantly. Everyone seems to hate Chip now, without much on screen reason. Alex and Bradley's chemistry is just straight up gone, vanished into the ether. And oh, look how they massacred my boy. I haven't seen a character assassination like Cory's since Daenerys Targaryen. He's no longer chipper, no longer gleefully powerful and wicked, and no longer even quietly on the side of good. It made sense to give him some somber moments, but the spurned lover arc was terrible. His behavior towards Bradley and Laura was utterly unforgivable, and wholly inconsistent with his worldview in season 1. We're given zero reason for his devolution into a genuine villain. I stopped watching after 6 episodes. Horrible.

It's as if they let Tik Tokkers hijack the writing room and a bunch of 50-year-old previously decent movie stars talked themselves into thinking this was a good idea. Each episode is more nauseating than the last.

Season 2 is as bad as Season 1 was good. I've never seen such a drop-off in a show between two seasons. It's like they didn't plan for a second season. Characters are the opposite of Yellowstone -- the more you get to know them, the less you like them. And the attempt to incorporate every single cultural shift in the last few years is both painful and makes the show so predictable. So disappointing given the promise in Season 1. Glad I only recommended this to one person (who I have to text to warn him not to watch after 3 episodes of Season 2). #wasteoftime

Had just enough production value to get you to the unbelievably dull finale. The only take away lesson from the whole season, is that rich white narcissists have feelings too. The show appears to have a racial commentary but all the commentary hits like darts thrown at jello. There are many monologues and slow-motion interludes the main purpose of which appears to be wasting the electricity powering your screen.

I couldn't make it through the whole season. How is this getting good reviews? It's such a mess!

The first season was much more focused, interesting and balanced. The second season is a belabored soap opera.

I get a overwhelming sense that the actors can hardly get through their lines and that the story is just awash with tropes that get more nauseating and boring with every passing second.

Fantastic and utterly compelling. THE best serialized drama on TV. Can't wait for Season 3.

jen aniston is amazing! the whole show is going into a great way.
See Details