The Mysteries of Laura: Season 1
(2014 - 2015)
You might also like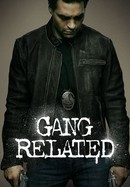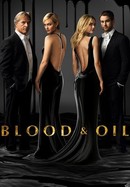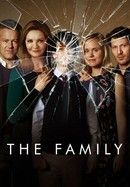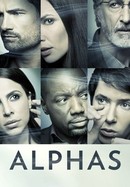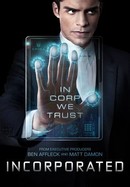 Rate And Review
The Mysteries of Laura: Season 1 Photos
Audience Reviews for The Mysteries of Laura: Season 1
Ken Jacowitz was in an episode of this show, so as a person of moral conscience, I must rate it 1/2.

I love this show. It is super funny. The minute I hit play I am hooked. I watched both seasons several times I just can't get enough. I wish they would do a 3rd season. Despite of what people are saying was suppose to happen I want to see it with my own eyes. So directors and cast if you reading this please reconsider doing one more season with a better ending. More of a happy ending instead of leaving the hanging. Thank you! Your Fan L. O.

Love this series. Clever, witty, and well acted. Disappointed that it was cancelled.

Sad they canceled it. Enjoyed it

I liked the Mysterys of Laura it was a decent show to watch it was funny I am so tired of reality shows drama tits and ass that's all you see anymore the bachelor the bachelorette and the big brother shows why even bother to watch tv it's all about sex anymore we need more shows like Laura it had a little romance a little comedy and a little family life BRING IT BACK NBC

Love the nanny; be great to see more of her if they bring her back. They shouldn't have killed off the captain. And a mehh to the new fiance. Also really bad ending to Tony... Debra Messing's character is not cruel, and that was. sigh. Oh, the dad is too stereotyped... but the sister shows some promise. Max is great (but ah a tad over the top, no? Give him something real to do.)

Good wholesome entertainment. As a non working and then working mother of 4 I thought the depiction of a working mother and of family homelife pretty good. Great to see no gore or naked body parts. Your critics ratings reflect what's wrong with the entertainment industry. Only extreme violence or /and raunchy sex and foul language gets a nod. This show has a tongue in cheek approach with appealing characters and decent stories.

Out-of-date, out-of-touch schlock. The worst parts are the stereotypical woman/mom jabs and jokes. As if the spindly Debra Messing is actually an out of shape and over weight woman who can't fit into her long-lost pair of skinny jeans, which weren't even in style before she became a mom. Also, all the age shaming thrown at her character is disgusting and absurd considering Messing always looks gorgeous. I'm disappointed that the audience score is so high on here because it's crap with a warped sense of reality.

I thoroughly enjoy this show.

I love this show. It reminds me of Psych. I loved Debra Messing in Starter Wife and Smash. I really hope she gets back with her ex.