The Neighborhood: Season 1
(2018 - 2019)
Where to watch
Buy
Buy
Subscription
Buy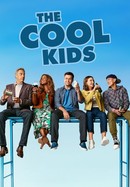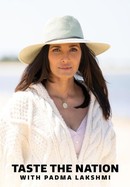 Taste the Nation With Padma Lakshmi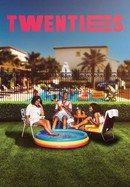 Rate And Review
The Neighborhood: Season 1 Photos
News & Interviews for The Neighborhood: Season 1
Audience Reviews for The Neighborhood: Season 1
Very funny show. The two main characters, Calvin and Dave, are great together. Nice wholesome show.

I love it. Our country needs this show at this time. I never paid any attention to Cedric the Entertainer before but he produces and acts in this show. He is very impressive. While the critics at RT are turning up their noses, Cedric is trying to bring this country together again. Bravo.

Simple yet funny. Can be predictable. The cast is great. Tichina Arnold playing a mother character makes anything better.

Lots of soft,anti white, racist jokes. Though funny when i can tell jokes again this show can have a 5

I'll admit it had a rough start but within the first few episodes it starts really clicking and they end up having really tough conversations.... that only white people with privilege who didn't know they were white people with privilege, who stand against racism, hate and bullying in all forms, don't even know how to start....much less continue daily. The show subtly says we both just want to get together and be friends .... But how do we acknowledge the chasm of systemic racism.... and not get swallowed by hate. We can't just get over it or ignore it. It asks the question how do we move forward and change it. All the while being funny and witty and clever it's a really good show and it only gets better Season 2 Season 3

Thoroughly enjoyed the first couple of seasons.

How? Why? And what a waste of talent! My God, and CBS will keep renewing this forever!

Extremely funny.. love it

this show is funny. I love it

This show is so good, keeps me laughing out loud! Love it!