The Originals: Season 3
(2015 - 2016)
You might also like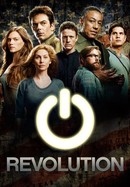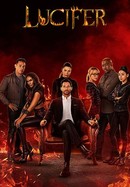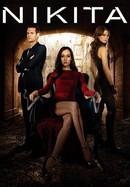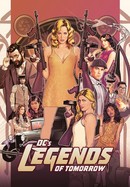 Rate And Review
The Originals: Season 3 Photos
News & Interviews for The Originals: Season 3
Audience Reviews for The Originals: Season 3
Mikaelsons had made a lot of enemies in their past. Again a new one strikes them. Sire lines, and old foe and an prophecy makes the show worth watching and lead characters make us get connected to it.

At least the supporting staff remains interesting even if they are given little to do.

First of all I'd like to start by saying that things ended pretty well in season 2 and season 3 was totally unnecessary. Second I'd also like to add that up till episode 6 the plot of the season was still unclear and confusing making the first couple of episodes completely unnecessary. Adding to that, Jacksons death was not given as much attention as Cami's death (who I might add was a little too perfect before she turned) and tbh i liked Jackson more than cami and let's not forget how cringe and bad was klaus' and cami's little date inside her head. Lastly Loshan(not sure of the spelling of his name) is ridiculous OP it is honestly irritating. Nevertheless the show kept me hooked on Devina's and the Strix drama.

First time I watch something with more good stories than majority of show's on Netflix and general tv itself and now they want to end it. Tv shows are so bad at mo and the most exciting ones are ending. Netflix needs a story teller that doesn't want to give up on something that brings great reviews ,a great show with so many stories that can be told. Sort it out Netflix your viewers want more of The Originals!!!!!!

can't wait for the next season! wow

AWESOME!!!!!!!!!!!!!!!!!!!!!!!!!!!!!!!!!!

The Originals' third season is full of shocking twists and thrills that will leave the audience on the edge of their seats. When a prophecy predicts that the Mikaelsons will fall (one by friend, one by foe, and one by family) the Klaus and Elijah sire clans come to New Orleans to offer their aid, but the Mikaelsons soon discover that the clans have their own agendas. It's a very interesting expansion of the series vampire mythology and introduces a number of new characters. However it comes at a cost, as a several series regulars and cast members are written off; which can be heartbreaking at times. But as intriguing as some of the plot lines are, after three seasons the storytelling has become a bit formulaic, with the same twists and betrayals happening over and over again. Still, overall Season 3 of The Originals is incredibly compelling and explores exciting new territory.

The finale was nothing but epic, "you reap what you sow" that quote is directed to the original family

Same old family drama as the other seasons: Some family from the distant past is returning/comes to town bent on killing the inner circle of the messing up the supernatural life at New Orleans. There are a few twists with some of the main characters that are very welcomed, but nothing is really new, and the plots go out of their way to mislead the audience from the real threat, so much that, when it comes back to bite the Mikaelson's delicious tushes, the antagonist have come and gone so many times that no one cares anymore.

Amazing show. Captivated my attention at every turn, definitely looking forward to seasons to come.