The Originals: Season 4
(2017)
You might also like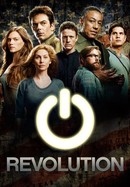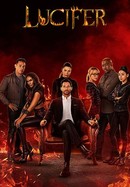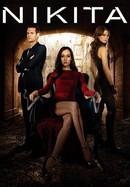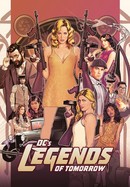 Rate And Review
The Originals: Season 4 Photos
News & Interviews for The Originals: Season 4
Audience Reviews for The Originals: Season 4
The series found a way to make Klaus a bit more interesting and the story is strong.

very very awesome serial tv !, like supernatural and game of thrones

Cut back to 13 episodes, Season 4 marks the beginning of the end for The Originals. The Mikaelson family rallies once again to save Klaus from Marcel, but when an ancient evil called the Hollow raises and forms a mystical link with Klaus' daughter the Mikaelsons team up with Marcel and the leader of the New Orleans witches to defeat it. While the season arc is pretty strong it's marred by a lesbian love story involving Freya; which plays more like Stockholm syndrome, as Freya abducts and chains up her future lover, holding her hostage and treating her as such for half the season. Also, the show's getting a little repetitive and formulaic. Yet the writers continue to do a great job at creating tension and suspense, and the fight scenes are exciting and action-packed. Season 4 of The Originals has some problems, but it's still entertaining and full of thrills.

Season 4 of the Originals was able to continue on the successful path of its previous season, this time with an external threat coming to rattle the equilibrium of all the characters, hence prompting them to unite against a common foe.

THE BEST TV SERIES EVER, ONE AND ONLY. i love watching tv series and a lot of the i already watched but the originals is different, becouse its about klaus, he's the bad guy, mostly movie is about the good guy. i love the actors and the actresses, they're good, please keep the series untul season 20 or more! because my obsession for thing is going to be long-term.

There was a great season !!!! Hope CW takes season 5..

quite possibly the best season so far yet it's the shortest will we get Season 5? it's been 5 years since Marcel overthrew Klaus and the rest of his family according to the prophecy Klaus is isolated and imprisoned while Marcel once again rules over New Orleans, he's even fighting his own demons because of the guilt of the failures of his past in the meantime all the unsired vampires come from all over the world to witness Klaus' fall from grace Hayley has taken care of her daughter Hope and now wants to reunite her with her father including Elijah Hope now a young child has developed special powers being a very gifted witch there's of course no shortage of enemies the Mikaelsons have to contend with from a vampire named Alistar to a female vampire named Sophia whether it's revenge or something else Hayley and Elijah still desire one another despite all the imminent danger they keep facing, it's also much harder after Elijah goes through a really tough psychological torture Marcel still hates the Mikaelsons for all the damage they've left in their wake so every now and then he desires a way to rid them forever of course something sinister is brewing in the shadows; a mysterious entity called the Hollow starts leaving symbols all over town and has the townsfolk nervous, particularly Vincent who remembers that his deceased wife had a bad connection to it in the past this new enemy draws its power from feeding off of children, resurrecting the dead, and will continue to grow unless Klaus and the others can combat it the origins of this great evil trace back to 500 AD, a baby was born from two covens and it craved more power so the villagers decided to kill her by separating her remains to cut off her power this also explains why Hayley is important to the Hollow's plans in the present day to be whole again and maybe have something to do with the werewolf curse Freya even finds an unexpected bond with a wolf named Keelin, Keelin wants to be rid of her savage nature although they both go down a path no one expects the Hollow can infect anyone it comes across to do her bidding but will the residents of New Orleans be able to fend it off for good? this is one of the better seasons mainly because we get to see this family up against an enemy that can't be seen or touched so easily, a new romance also blooms giving one of the characters a game changer, two familiar faces show up again which brought a smile to my face, and that the youngest member of the family finally has a pivotal role to play Nothing ever stays buried, wars have casualties, every parent is afraid of screwing up, separating feels like torture, and freedom is good for a while until you wake up with that empty pit in your stomach the Mikaelsons may make questionable choices and rash actions but it's all in the name of protecting one another now and forever the finale is bittersweet given the fact that the Mikaelsons have to make the ultimate sacrifice and it is a sad one I really hope we get to see Season 5, maybe the Mikaelsons can still come together and truly triumph over all evil they have lived for over 1000 years so why stop now?

Great Great Show.. Always and Forever

awsome thats all i can say

I absolutely LOVE The Originals. I really hope it doesn't get cancelled after this season. I always preferred The Originals over The Vampire Diares.