The Originals: Season 5
(2018)
You might also like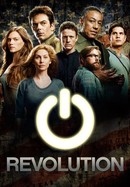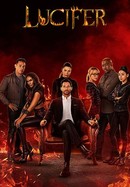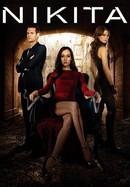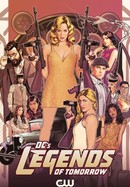 Rate And Review
The Originals: Season 5 Videos
The Originals: Season 5 Photos
News & Interviews for The Originals: Season 5
Audience Reviews for The Originals: Season 5
ALWAYS AND FOREVER! I will never love a show as much as The Originals! Do I believe they deserved a better ending? Yes, yes I do. But will my love for the Mikaelsons change or die? NEVER! My love for them and this show will be truly immortal 🖤

Absolutely loved this show, it will forever be in my top 3 favorites of all time! The most beautiful and heartfelt ending you can't help but sob too! We'll written, well casted and ab over all well done show in every aspect of filmography!

Danielle Rose Russell proves to be a great addition and helps end the show on a high note.

Really awesome final seas

So sad this series is over! I wish it had surpassed The Vampire Diaries series.

I wish I could put one hundred tearful emojiis in this post. I love this show so much. I didn't care what this family did. I ride for them because they ride for each other. Nickclaus has always been my favorite because I have always understood him. Elijah has always been #2 because of his love for his little brother. He understood that Nick needed it. The whole family especially the big 3 has always been near and dear to my heart. They are ORIGINALS, so I always felt like every other vamp needed to bow down to them no matter what, forget them and feed em poop. All the other supernatural beings needed to bow to them because they were stronger, faster, and basically unkillable, but no one got that. That is why there was conflict. They were the superior beings in this world. Period. I am going to miss this show. I thought my heart couldn't break anymore when Haley died, then it broke even more when Elijah got his memories back. I thought man I was through the worse of it. Of course my two favorite characters died at the end, and I was done!. I am glad at least that, this is where it ended. It would have been cool to see where Hope's powers took her, being a vampire, werewolf, and witch. Essentially now the most powerful being on the earth.

compare to all the previous originals seasons. Far the worst season.

it's the 5th and final season of Julie Plec's supernatural spinoff last season the Mikaelsons made the toughest decision ever to leave one another to protect each other from the Hollow's influence Hope went sent to Alaric's school for special gifted individuals as well everyone's back for one last get-together 7 years have passed; Hope has grown into a young woman unintentionally creating a hybrid from her own blood and now the Mikaelsons come back with the Hollow's influence growing worse Candace Accola even makes a guest appearance! Vincent goes to a Seer Ivy who fortells of an impending doom Elijah has lost his memory wanting to start over and running into a woman named Antoinette yet she has a shameful past Hayley has now gone missing and the other clans see Hope as an aberration of the species there may also be a new group of zealots out to wipe out Klause's family Freya and Keelin are on and off again in their relationship then later start to decide their future together Hope meets a young boy who turns into a hybrid but he's actually connected to something bad Klause caused over 100 years ago to make matters worse a deadly prophecy in New Orleans wiping out all first born vampires could come to pass another main character loses her life, too as punishment the entire family gets pulled into a kind of purgatory Hope is growing strong but viewed as a monster and uncontrollable, could this power ultimately destroy her? Can she survive as an Original? you cant create a mess without taking responsibility, we're capable of doing terrible things but also capable of forgiveness, how can you have a child knowing you won't hurt them?, we are damaged but not doomed to repeat the mistakes of our parents, can you be a miracle and a mistake at the same time?, sometimes being family means saying no, happiness is a choice, and redemption can always be earned the final farewell is very emotional and I got very teary-eyed seeing how far the Mikaelsons have come since their births 'always and forever' will always be their mantra, it may be endings for some but it's also for new beginnings for everyone including Hope thankfully another 'Vampire Diaries' spin-off is on the way so this isnt the end of the Mikaelsons completely rest in peace 'Originals' and thank you so much Julie Plec for another addictive supernatural drama

LOVE LOVE LOVE the originals and I don't want it to end!

When the Originals finally ends with Season 5, I will cry 24/7 for a month. It has been an awesome ride. The Vampire Diaries was A-MAZING but this...? This was for the grown-ups and I've loved being a grown-up on this fantasy roller coaster. And OMG! Kudos for the incredible music.... The jazz, the club but remember the scene when Klaus fights Marcelle's Army - Bartholomew, The Silent Comedy is absolute perfect combo. Bliss begins with an 'O'.