The Ranch: Season 2
(2016)
You might also like
Wet Hot American Summer: Ten Years Later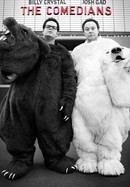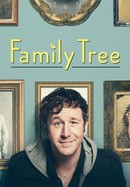 Rate And Review
The Ranch: Season 2 Photos
News & Interviews for The Ranch: Season 2
Audience Reviews for The Ranch: Season 2
This show started off luke warm, but by season 3 the show found its stride. This is the only show I can think of that comes close to integrating real life without ruining it with a perspective from writers that don't know or feel a need to honor the culture. Alcohol and drug use is common throughout the cast.

"SIGUE SAM ELLIOT" Aunque no evoluciona mucho y los ritmos de los diálogos parecen repetirse a discreción, el valor original de esta serie continua.

Awesome, must see. Could not stop watching

I would give this a higher rating if the main character, Colt, would show ANY signs of development or maturing over several seasons. It's quite tiresome to continue to witness his selfishness year in and year out, to the point of going through a divorce. Zero growth from the star of the show is off-putting.

Tired of hearing the F bomb so you lose a star. Who's dumb idea was that. WAY overused, and it diminishes Sam Elliott's character. It is hard to actually LIKE any of the characters ( and their sloppy morals) except Beau. I keep watching because of the quality of the acting by all the of the cast. Each of them seem to have mastered reality in their facial expressions. That is why I watch.

After watching this I now want Beau Bennet as my dad and to never ever let him down!

One of the best shows on Netflix period. Tons of scarasyic comedy (my fave) depth to each character. Every season is better than the previous. I hope this show goes on for a long time

I'm not sure why I kept watching it - I like the dad - he is really funny. It's light hearted and not too complicated.

Show that hits you right in you're feels and makes you feel right at home the ranch with great actors and great story line

This is a great show that is rude, crude, & obnoxious which is exactly what makes it absolutely HILARIOUS! Not a big fan of Debra Winger in her role though. She's a bit dry and uninteresting. Like she's forcing herself to play her part when compared to the other actors who look much more natural in their delivery. Minor & fixable issue in an otherwise alluring show if you like pure entertainment and just want to laugh. I'm so invested, interested, and just about addicted that I'm re-watching all the episodes until the next season comes out.