The Right Stuff: Season 1
(2020)
You might also like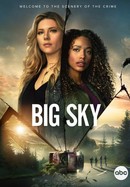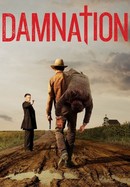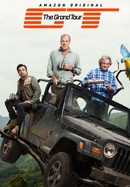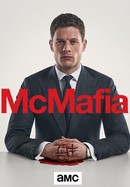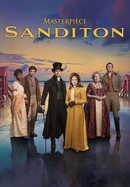 Rate And Review
The Right Stuff: Season 1 Videos
The Right Stuff: Season 1 Photos
News & Interviews for The Right Stuff: Season 1
Audience Reviews for The Right Stuff: Season 1
Pretty good series. The attention to details on clothing, cars, and more helps the story a lot. But, the acting and writing were pretty strong. It captured the attitudes at the time. I'm hopeful they'll do a 2nd season!

Well. One of humankinds greatest achievements and all the woke muppets could focus on is drinking and "bad-men", poor women. Pahetic. Watch the movie "the right stuff". Eons better.

No plot or heart, and way too many "adult" scenes for a show on Disney+.

Historia de los astronautas de la misión "Mercury", la primera en llevar un yanqui al espacio. Interesante, peor se vuelve mas un novelón y la parte dramática se pasa de la raya tornándola aburrida.

First off, I have studied the early space program for years and I have literally seen just about every show and documentary on the subject. I have also read many books including 'Flight' which is the autobiography of Chris Kraft. So I have been wanting a long form, drama series on this for a long time. I loved this version. The positives: * Actors portraying Alan Shepard, John Glenn, Scott Carpenter, and Chris Kraft are about as close as you can get to the real thing. They did a great job trying to cast actors that both looked and acted like the real person. * Although things are always somewhat dramatized, I was impressed how historically accurate the show was. The tension between Shepard and Glenn was a great focal point and very accurate. * I wanted more about Trudy Cooper. I found that storyline very interesting and compelling. * Visuals and sets were accurate and impressive and you truly felt like you were back in the 60's. The negatives: * Other astronauts weren't very accurate. Deke and Gus's characters were pretty badly portrayed. Also Bob Gilruth's character was portrayed woefully wrong. The actor played him like a somewhat weaselly, weak character when in reality, the real Bob Gilruth was very much an old school, gruff type of guy. * Too much focus on Gordo Cooper. The movie did this too, maybe because of the book. But in reality Gordo just doesn't really add to the program hardly at all. He was the last of the Mercury astronauts to fly and ended up being his last because he decided to buzz a hangar in his plane. The show focuses too much on his infidelity issues in my opinion. All in all, I loved it and hope they renew for another season. I really hope we can go beyond Mercury and see the story of Gemini and Apollo in a long form show.

I think that Season 1 of The Right Stuff offers a much more detailed and intimate look at the astronauts, their wives, and NASA support group. Great writing and great special effects highlight what should be an exciting story for seasons to come as they progress through the balance of Mercury flights and then Gemini and Apollo. There are lots of stories that most of the General public are not aware of at this point. Terrific 1st Season! The guy playing Shepard is a real character.....good actor!

Imperfect, but watchable. The material is worth exploring, and the story of the Mercury 7 never gets dull. But the writing was humorless and lacked a sharp focus. As other critics have suggested, it seems as though the writers didn't appreciate author Tom Wolfe's humorous and insightful take on the early days of the space program. Wolfe brought genuine wisdom and real affection to the story; the show seems merely serviceable. That said, the rocky relationship between Gordo and Trudy Cooper nicely foreshadows the rising tide of feminism, and the season finale includes a bittersweet, yet hopeful moment when Trudy takes to the skies with her daughter in a small tailwheel airplane.

LOVE! Good, quality, wholesome content we need more of to highlight the great and trying moments in our history.

This series is a melodramatic soap opera that just happens to be set within the Mercury program. As other reviewers have noted, this incarnation of Tom Wolfe's astro-epic is more Peyton Place than dramatic adventure series. It started out "meh" and then just kept doubling down with each successive episode. Any science or space nerd will naturally feel compelled to watch, but don't expect complex characters, dramatic tension (save the astronaut-hubby v. left-on-the-ground wife argument scenes, which were too many to count), or any fresh info or insights into the Mercury program. The majority of the main characters are one-dimensional, entirely uninteresting, & always fail to surprise with their words or actions. The female astronaut subplot is based on historical fact, but it's just shoehorned into this series to accentuate the marital tension between one astro & his wife. Jamming this storyline in here just muddles up the main plot line, does a disservice to its actual history (which is fascinating and very complicated), and needlessly imposes a cloak of victimhood on the wives of the Mercury astronauts which I'm not sure they'd appreciate. Finally, the name of the series almost feels like an act of Grand Theft Title as the story bears only a minimal resemblance to either Wolfe's classic book or Kaufman's equally superb film.