The Rookie: Season 3
(2021)
Where to watch
Buy
Subscription
Buy
Buy
You might also like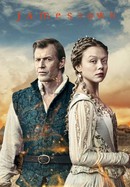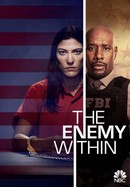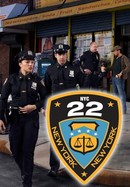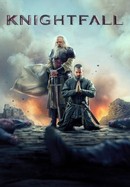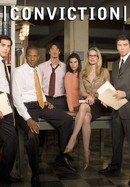 Rate And Review
The Rookie: Season 3 Videos
The Rookie: Season 3 Photos
Audience Reviews for The Rookie: Season 3
Stopped watching it around episode 3 and not coming back. Nothing entertaining about being preached to on a subject not meant for entertainment. The purpose of actors is to entertain that's it. They lost their purpose on this show.

Racist woke cop hating propaganda, plain and simple. Black kid is such a genius he steals a police helicopter and flies it perfectly based on video games. He uses it to lead the stumped police to different white criminals' homes so he can finally get some revenge for the white drug dealer who is his mother's bf who "got her hooked on drugs again." Then he gets let off with a warning because it would be wrong to wreck his life with jail. The rich white lawyer who spurns his family wealth tries to help his mother when she lands in jail. All they talk about is how unfair it is black people go to jail and white people walk but the WEALTHY white elderly woman sat in jail. Then the Rookie wants to use his position as union delegate to force police policy changes. They portray it as evil to expect the union delegate to fight for union members. It is the very job of a union delegate to fight for union members not racist woke people who think their opinions are facts

The producers are so focused on sending a message they have forgotten how to write interesting and entertaining content.

Yet again the audience are spot on. Brilliant series until the single most dislikable character ever turns up. Poor old Nolan might as well have committed suicide early in the series as it would have saved him the pain of listening to the ethics "teacher" who'll never be satisfied until everyone dances like an imprisoned bear to her own tune. Ironic really as I love this series for its perfect mix of good humour, morality, and action.

This show has become a propaganda tool for the LAPD and it shows. These guys are no longer your local LAPD officers. These guys are CIA/FBI/DHS fucking DEA agents at this point. How many terrorist plots have they stopped now? How many "dangerous" criminals have they put behind bars? "Jeff, there a fucking bomb that might level the whole city", "You know what Bob, we should call the LAPD to solve this. Those guys are capable of DOING THAT SOMEHOW BECAUSE THEY HAVE DONE THREE FUCKING TIMES.

What happened? Seasons 1 and 2 were quite enjoyable with interesting story lines. This season is nothing short of terrible. I know that our country has more than its share of problems (poverty, racial injustice, police violence, etc.), but my goodness, this show dumbs it all down with cliches and stereotypes. In an attempt to shed light on important topics, it fails on every front. I confess that I'm only three episodes in, but it's almost unwatchable. P.S. Nathan Fillion is great as always. P.P.S. I hope Season 4 is better.

I really enjoyed this season, maybe not as much as the first 2 seasons. As someone who sits on the right side of the political spectrum and has a hard time with preachy TV shows and movies, I didn't really find it to be preachy. I would not listen to the political criticism of the show by other viewers.

Went from a fun police drama A-la Chips in season one to a JJ Abrams complex subplot like Alias in season 2 to a social commentary on virtually every single topic from a far liberal mindset.

Not nearly as good as season 1 & 2

Season 1 and 2 were really enjoyable. Season 3 transformed the show from entertainment into preaching with a thin veil of a story. I guess that's a lot easier then writing a script - you just get on twitter and whoever screams the loudest, you just copy/paste their rants into the show without any edits.
See Details