The Simpsons: Season 28
(2016 - 2017)
You might also like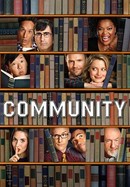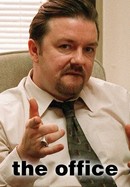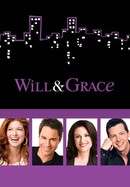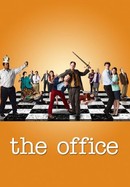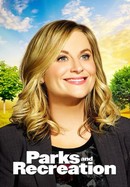 Rate And Review
The Simpsons: Season 28 Photos
News & Interviews for The Simpsons: Season 28
Audience Reviews for The Simpsons: Season 28
Pure garbage the only thing Simpsons about this series now is the art work. Not one good episode. It's just pure pop culture rehash all season.

I'm such a big fan I like it

Maybe two quality episodes. The writing just isn't that funny. During many of the episodes I barely crack a smile. The jokes are lazy and not very relatable. The Simpson used to voice all the hilarious thoughts average Americans could not articulate. Like most things, they've lost touch. Seems like the episodes are written by theater majors abiding by theories of comedy, afraid to take risks. Sad. The brilliance of the first 15 seasons couldn't last forever, though.

Some of the episodes just passed the time It was an OK season

Season 28 was a refreshing change of pace for The Simpsons, after so many mediocre, below-average or downright awful new Simpsons seasons. To be honest, the first half is mostly average, with the exception of The Last Traction Hero, where the now warped personalities of the main characters shine through again. But then we get to The Great Phatsby. The first hour long Simpsons episode made. And I have to say, I found this episode wonderful. It tells a creative story, has many good jokes and overall was very entertaining, without a doubt the most re-watchable episode of the season. After this, we start seeing some of the best episodes of season 28. Fatzcarraldo establishes Homer's love of food in his childhood well, The Cad and the Hat has some impressively stylised animation and actually gives Bart some emotion, Kamp Krustier I must say wasn't that great, pushing something into the original episode that was never hinted at, and just feels random and pointless. 22 for 30 is a stupid episode for sure, but it's fun. It doesn't take itself at all seriously and is just entertaining. A Father's Watch I found very mixed. The parts actually focusing on Bart and Grampa were great, once again showing Bart can have emotion, but the Simpson parents being brainwashed every time a new idea comes along just feels weird, like Homer is understandable, but Marge seems to just be randomly stupid. The Caper Chase is definitely a political episode, but makes fun of a stereotype like the Simpsons always has, not encouraging the opposite side while opposing the other. Looking for Mr. Goodbart is, obviously, another Bart focused episode, again focusing on his emotions. This is the episode that really got people to like season 28, and it's evident why, because it thoroughly goes through Bart's character, and shows that he can, in fact, care. The last two episodes of season 28 are very forgettable though, being Moho House and Dogtown. I honestly couldn't tell you what happened in Moho House, which is basically my criticism, and Dogtown was just too insane and stupid, going way past the levels 22 for 30 got to. Overall, season 28 was a great season in comparison to a lot of the new ones. Treating it as it's own thing, it was majorly average or forgettable episodes, but also had an abundance of great ones. Luckily, it didn't suffer because of any awful episodes scattered around, which is the problem some seasons have had. Overall, season 28 is definitely worth a watch, but it's better to skip to the good stuff.

Another barely mediocre season of The Simpsons, Season 28 delivers a few laughs and a lot of bland. The show hits the 600 episode milestone with the rather unspectacular "Treehouse of Horror XXVII" (one of the worst Treehouses). It also experiments with an hour-long episode (a series first, excluding two-parters), "The Great Phatsby": a Great Gatsby parody that's kind of clever. Additionally, there's a somewhat amusing parody of ESPN's 30 for 30 ("22 for 30") and a Christmas episode ("The Nightmare After Krustmas"). Per usual celebrity guest stars abound, including Allison Janney, Michael Chiklis, Stacy Keach, Natasha Lyonne, Patton Oswald, Lizzy Caplan, and Jason Alexander; though most are pointless. Grinding out generic, uninspired episodes, Season 28 of The Simpsons is a sad reminder of how far the show has fallen and how much has been lost.

I'm a die hard Simpsons fan and will defend the show at all costs, but as we enter season 28 its hard to keep doing it. Unless some major twists start happening that change the shows core characters, you might see this viewer not checking in for the next episode.