The Simpsons: Season 30
(2018 - 2019)
You might also like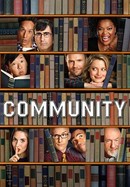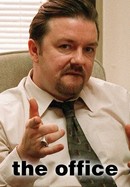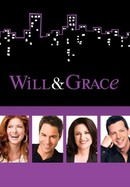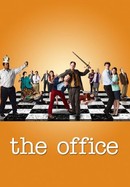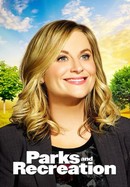 Rate And Review
The Simpsons: Season 30 Photos
News & Interviews for The Simpsons: Season 30
Audience Reviews for The Simpsons: Season 30
Every single episode is forgettable. Just useless background noise.

Yet again, another wonderful Simpsons season. I really still appreciate the voices, the creativity and the references and parodies about Stranger Things, Breaking Bad, Tesla, The Shining, Andre the Giant, Cthulhu, The Thing, and a lot more. I really like the guest voices that they bring to record in every show! The episodes I enjoyed the most this season where: E2, E4, E5, E8, E14, E17, E20. In general, every episode was great and fun.

Some of it is just awesome

Im so mad with this season

Great again for another season

This season was a slight uptick. It has some clever satire. Not great, but Simpsons fans are grasping for anything that might justify their loyalty to a once great franchise.

Might not be their best season, but the Simpson's 30th season still reminds us of how great it is as a sitcom.

Overused Jokes. Less Humor. I think It's time for Fox to pull the plug on the longest running TV show

While season 30 has, at least for a new Simpsons season, a fair few good episodes, such as Baby You Can't Drive My Car, Krusty the Clown and 101 Mitigations, it is let down by some awful episodes highlighting just how low the creators have sunk, whether to do with horrible actions from the main characters (I'm Dancing as Fat as I Can), one-sided political messages (Bart Vs. Itchy & Scratchy) or horrible humour, desparate to be relatable and hip with the youth (Bart Vs. Itchy & Scratchy, looking at you again for one particular scene). Overall, this isn't the worst new Simpsons season, in fact I think it has more good episodes than others, but it just goes from such highs to such lows so quickly and sporadically that I couldn't sit through all of it again.

The Yellow family During my childhood The Simpsons seemed something mysterious to me: every time the legendary intro played my parents sent me to bed because it was 21:00 already. Even not well acquainted to the yellow family I felt a great abhorrence of it: the animation was lousy and the characters ugly. I returned to the happy-go-lucky inhabitants of Springfield when the rumors about its fortune-telling abilities rose, you know, about Trump, 9.11, etc. Before scrutinizing the Simpsons I used to admire such satires as The Family Guy and South Park that is why their "ancestor`s" first episode literally yelled at my face "YOU HAVE ALREADY SEEN IT!" Indeed, The Simpsons were a revolution in the world of comedy, so later works started stealing their plots, clichés, and jokes shamelessly. Just like the same Family Guy and South Park, the cartoon imposes its obvious cheap moral about the value of the family, friendship, importance of ecology, but it presents it in a colorful wrap of a vivid and lively story. About the humor. I recently caught the detail but it impressed me. The "Simpsonian" humor appeals to everyone: a buffoon could laugh at a character who slips on a banana peel or performs a well-known old school gag. An average one will find Homer`s flight in a spaceship absurd and appreciate the moment. The intellectual would cry of joy when Sideshow Bob performs a Gilbert and Sullivan operetta. No surprise the TV series has such an enormous and loyal audience. Besides, the cartoon is not attached to our particular beloved family: you can find a cornucopia of characters – an entire city, among the inhabitants of which you can find yourself, your friends and fiends, your acquaintances and family members. I am sure that you have encountered for sure irritating neighbors, extremely loyal and sycophantic employees and unrecognized geniuses in real life. What I particularly adore is that the creators didn`t portray Springfield black and white: talented and altruistic Lisa often exhibits egoistic behavior, lazy and sneaky Bart sometimes presents his secret talents and such a greedy and insidious curmudgeon as Mr. Burns sacrificed everything to save his assistant`s life. That is why The Simpsons are still funny and actual. Besides entertaining the audience, Simpsons present important social issues. Unlike the South Park`s harsh style Matt Groening demonstrates the issue diplomatically by simply showing its consequences on the characters. At first glance everything is refine: the creators are very talented and they know how to make folks laugh, but no such luck. The Simpsons were murdered at the top of their game by human avarice. From now on The Simpsons are destined to be "milked" to exhaustion and die in the hands of the creator, not as a masterpiece but a commercial product. Screenwriters started conforming to trends and "getting high" on hype. They made an unforgivable mistake for a sitcom: they developed the characters. The thing is that in every episode a certain change occurred and it got annulated in the next episode. The character development, in this case, is impossible unless you alter them in just one episode. The creators chose option 2 but it seemed lousy and artificial. Here is an example of the worst change in the series. The jokes about Waylon Smithers, the local Rothschild's assistant, were built on his servile loyalty which almost seemed as love towards his boss. This controversial position was a huge field for jokes which never annoyed the audience. The creators decided to spit on Smithers's character and what he was before and sculpt him from zero. As they "enforced" Smithers to commit "coming-out" he became a pale stereotype of homosexuals. For now on all his actions are not dictated by a noble sense of loyalty and honor but by some feelings. This path ruined all our, the audience`s trust toward accustomed and dear to heart characters, it is hard to believe their actions. I do not like long conclusions but The Simpsons are dead for me from somewhere in 13th season. May the society remember the yellow family the way I do.