The Sopranos: Season 2
(2000)
You might also like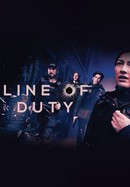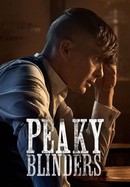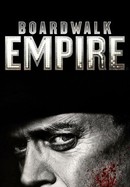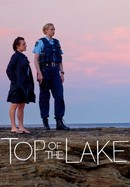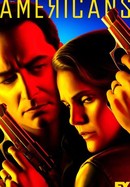 Rate And Review
The Sopranos: Season 2 Photos
Audience Reviews for The Sopranos: Season 2
A good follow up that does not disappoint and has a lot of suprises.

Being much too young to watch this when it originally aired, I caught this show in my adulthood when I could truly appreciate it for what it was and has jumped to the top of some of the most respected works of art I've ever witnessed. I was a big fan growing up of Italian gangster films, like "The Godfather" (1972) or "Goodfellas" (1990), so it never made any sense why it took me so long to get around to this one. As a kid I remember seeing glimpses of it on TV, in particular, one of the most violent scenes I could could've witness and that's where I learned what 'curb stomping' meant. James Gandolfini took my heart away with this show! I could've watched that man perform for hours straight! I wish we could've seen more of Gandolfini before he passed, but I'm thankful for what he gave us and am continually inspired by his work and dedication to character. 'Tony Soprano' has outweighed all my favorite on-screen gangsters, but maybe that's because we got to live with him for so long over the course of 86 hour long episodes. That's over 5,000 hours of 'Tony Soprano'. Compared to the normal 2-3 we get in films. We got the day in the life, the intimate, the little moments, the humanity of a 'gangster' and getting to see more inside the mind of him. Speaking of inside the mind of him, Lorraine Bracco is the mastermind therapist who allows us to get inside the head of mob boss 'Tony Soprano'. It's one of my favorite elements of the show, breaking down the toughest of the tough and we get a therapy session almost every episode. It's the heart of the show. It's the heart of 'Tony Soprano' we get to see in there. Bracco's been stuck in my mind ever since I saw her in Martin Scorsese's "Goodfellas" (1990) and was so pleased to see she was a regular on "The Sopranos" (1999-2007). It makes all the meta-references in the show to "Goodfellas" (1990) all the more enjoyable! There's more than just a couple people from "Goodfellas" (1990) that made it into "The Sopranos" (1999-2007), but Michael Imperioli might be my most memorable part of watching "Goodfellas" (1990) as the poor bartender/waiter who gets shot by Joe Pesci's character. He truly gets to shine in ways unimaginable in this show as 'Christopher Moltisanti'! One of my favorite characters! Edie Falco, who plays 'Tony Soprano''s wife, is what makes this show work so god d*** well! She's the toughest person in this show by far! Seeing her side by side with James Gandolfini in a scene is like nothing else! They are magic together on the screen, whether it's heated or sweet, or anywhere in the middle, it's their chemistry that has captured me so in this show! From Jamie-Lynn Sigler, Tony Sirico, Drea de Matteo, Steven Van Zandt, to Dominic Chianese, and so many others, this show really has an incredible ensemble that help create the intricate and exciting universe that is "The Sopranos" (1999-2007). Not to mention all the incredible season cameos and guest stars that grace this show with their presence as well! It broke the walls of what a hero and villain could mean, giving us the first true anti-hero that we fell in love with on the television. "The Sopranos" (1999-2007) has paved the way for some of the biggest hits of today's generation and more, from AMC's "Breaking Bad" to Showtime's "Dexter" and so many more! "Dexter" remained a favorite for years, then I saw where it came from and had to give my respect to the original.. "The Sopranos" may take the cake for my favorite show of all time. It warms my heart to see James Gandolfini's son, Michael Gandolfini, taking the mantle to a degree, and getting to play a young 'Tony Soprano' in the upcoming prequel film "The Many Saints of Newark" (2021) which will be directed by "The Sopranos" (1999-2007) creator David Chase. The old team really is getting back together in new and exciting ways! I can't wait!

Quite slow in the first 3 episodes but my god the last two.. phenomenal, this show is getting better and better, heading straight to the 3rd season..

[⭐️86%] Whilst maintaining the consistency from its first season, The Sopranos second season finds time to focus on and provide depth to the under-developed side characters, thus making them far more eye-catching when on screen. Season two sprinkles a lot of new elements as well as carrying over loose threads from the previous season, with each small detail gaining the attention it needs, making this feel like one of the most realistic shows of all time. The addition of new characters adds some new and tense dynamics which deliver the quality all the way to the strong finale. The Sopranos second outing maintains the strengths of its introduction season whilst bringing in some new exciting plot lines, dynamics and characters, all expertly provided thanks to another great performance from the late James Gandolfini.

Season 2 is great and builds depth into the characters really well...very addictive and watchable 20 years later

I have seen this show 5th times already and still not enough!

RATING: A Creator: David Chase The Sopranos second Season has, as the first, some of the best writing ever. All of the performances on the show are outstanding and this season added more depth to James Gandolfini's character, Tony Soprano. Again the Writing in this season has at some points improved over that in Season one but it also got a big weaker at times. The Cinematography is oftentimes really Outstanding as well as the shows direction.

You are about to go on a journey with everything fucked up.

Phenomenal. Although I thought it had some aimless plot lines that dragged on once in a while it's still one of the greatest.