Employee of the Month
EPISODE: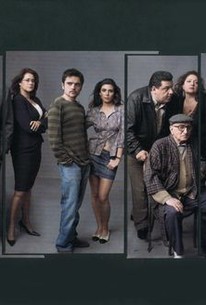 Episode Info
A violent sexual assault followed by justice aborted due to a legal technicality leaves Dr. Melfi (Lorraine Bracco) flirting with the idea of using her mob connection to get revenge in this powerful episode of the cable crime drama. When she's raped in the stairwell of her office building, Dr. Melfi expects the attacker to be prosecuted, but an improper police procedure results in the rapist getting off. After she recognizes her rapist at a fast food restaurant where he works, she considers telling her mob boss client Tony Soprano (James Gandolfini) about the incident, knowing he'll exact retribution, but the therapist remains silent. In the meantime, Tony deals with his uppity subordinate, Ralph Cifaretto (Joe Pantoliano), by promoting one of Ralph's garbage business associates in his stead, and Tony's sister, Janice (Aida Turturro), has a violent run-in with Russian gangsters over a stolen prosthetic leg. Some good news comes Tony's way when he learns of a new 25-million-dollar waterfront project coming into his territory, but the appearance of new neighbor Johnny Sack (Vincent Curatola), a powerful New York crime boss, is a cause for concern.
Employee of the Month Photos
Discussion Forum
Discuss The Sopranos on our TV talk forum!