The Stranger: Season 1
(2020)
Where to watch
Subscription
You might also like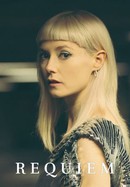 Rate And Review
The Stranger: Season 1 Videos
The Stranger: Season 1 Photos
News & Interviews for The Stranger: Season 1
Audience Reviews for The Stranger: Season 1
Strong start to an intriguing mystery gets weakened by unneeded "connections" between some of the players.

A massive web interlaced with deceit and the selfish actions of desperate people all connected, leading to sinister and unfortunate events to those involved all triggered by the stranger's appearance. Some massive plot holes wt the end but still an addictive watch

This show was a waste of my time. Watched it based on great reviews but I didn't see the hype myself. It was a very average thriller, with red herrings that were totally unnecessary that never slotted into the storyline. To me, thats just poor writing/story telling.

Intriguing story led by talented cast that never gives the viewers a moment to relax. One of the best thrillers I've watched in a while. There are times I felt maybe the cops could have done better in the way they investigated the case. Great ending too

Absolutely one of the worst shows I have ever seen. The first two episodes get you hooked in (nicely done), so you have to finish. But it is all so stupid. Literally exactly like a SOAP OPERA. So if you are into soap operas, you might enjoy. It is so far fetched, completely unbelievable. And the ending is the worst. No explanation of plot lines. What happened to Katz's business partner... who knows. Apparently the writers of this terrible show forgot about him. Or the young gal who's mother was poising her, what happened to hear? Free, in jail, dead? Who knows. Best advice, DO NOT get started watching this. You will be forced to finish it. Then spend 10 minutes writing a stupid review that no one will read! Just my opinion, John

It's watchable for the acting and characters, but the story images absolutely no sense, leads go nowhere, and the reveal could have just as easily been something completely different. What a useless series. It's frustrating and pointless, every chase leads to nowhere, every lead gets nowhere. At least Safe followed some sort of logic.

It was a great murder mystery. Really hope there is another season!!

I could not stop watching! It was wildly entertaining and kept me on my toes. I loved the way it was filmed and I thought the acting was great. I'm wondering if there will be a second season.

Really twisty, white knuckle suspense, and a blistering pace make for entertaining watching, but at the end the twists are a bit much, and the tying up of loose ends seems a bit rote. It was five stars all the way until the last episode and a half maybe. It is ultimately satisfying, but not a slam dunk. There is one ingredient that's a serious saving grace: the acting is superb. Brits are the best actors on the planet, hands down.

Finally a thriller/mystery with answers and a good storyline. Great show highly recommend it.