The Terror: Infamy
(2019)
Where to watch
Buy from $1.99
Subscription
Buy from $1.99
Buy from $1.99
You might also like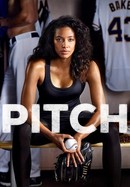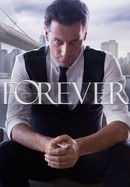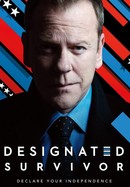 Rate And Review
The Terror: Infamy Videos
The Terror: Infamy Photos
News & Interviews for The Terror: Infamy
Audience Reviews for The Terror: Infamy
At this point, this show reminds me of American Horror Story only this has better stories based loosely on historical events that actually happened but AHS sometimes had better looking actresses. Story vs eye candy...why can't we have our cake and eat it too. It's a shame that it was cancelled after two seasons but they were an entertaining two seasons nonetheless. The disgusting things Americans do that they don't want to come to light. This is just one of countless atrocities they have committed over the years. A Japanese concentration camp during WW2...only it was in the USA and with Japanese American citizens who were only guilty to be of Japanese decent despite being American citizens. Throw in a supernatural ghost and BOOM the other shoe drops. Surprised to have seen Mr. Sulu of the Star Trek fame in this season, bet he wished he had a phaser let alone a food replicator while being incarcerated in the concentration camp. I wonder about the concentration camps that weren't uncovered during these times and if there are hidden mass graves of the people rounded up and assets seized by the US government that exists to this day. The US version of the N*zi's solution of the Jewish problem but on a smaller scale with the Japanese American population in the US. That being said this season has an eerie feeling and was worth watching so give it a try if you're into spooky stuff.

This is a review for season 2 only, which could not be more different from season 1. This story is far more intimate, told around the experiences of American citizens of Japanese origin during the internments of WW2. I am particularly happy for George Takei who has attempted many times to shed light on this dark chapter of American domestic history. The only other popular media piece I can think of is the play Allegiance. The terror aspect comes from old wrongdoing, a torn soul and wandering vengeance. One vacillates between sympathy and disgust for the Yurei, the wandering demon of the terribly wrong girl Yuko. Certainly, the horror dimensions of this season are significant and caused me a few latent nightmares. The multi-layered journey into the worlds of spirits is both beautiful and scary. The presence of old magics and dark arts, which can be used for good and bad, are always hinted at in our modern world and used to this day of course. The characters draw you in and some you really sympathize for. The long struggle between Chester and Henry shows that fatherhood transcends blood bonds, and is built on loyalty and devotion. The season comes to a beautiful but tragic conclusion. I for one learned a lot.

I Really enjoyed this new and unique series. It works on a few levels. It's an entertaining supernatural thriller. with an interesting storyline. It's a tale of myth and ancient folklore. and It all takes place during a Dark Time and Place in America's history - The US Concentration camps that the Japanese Americans were sent to in WWII. Many actors and people involved with the series have a real life connection to the time and place of the series (with brief bio noted at the end credits). Solid acting, writing and producing Highly recommend.

Story lacks a clear objective while seemingly obvious

My wife and I really enjoyed S1 of The Terror. But we absolutely hated S2. Unlike S1, which had an interesting, cohesive story, good acting, creepiness, S2 had none of that. The story was extremely boring and incohesive. The acting was not good. The ghost of the story was just dumb. By EP4 we could not wait for it to be over. We forced ourselves to finish because once we start a show or movie, we always finish it. What a waste of time. And as an American, it also came across as a propaganda show. Drudging up how American Japanese were treated during WW II. Then they also had to bring up Hiroshima at the end. It came across to me as anti-American.

The show was terrible! I couldn't wait for it to be over. The show was mostly propaganda against America. Boring demonic ghost in each episode. They mostly spoke Japanese which was extremely annoying! We had to keep reading the subtitles to understand what the heck they were saying. One of the most boring, miserable shows ever made. I watched it because my husband wanted to finish watching it. He hated it so much, he decided to review the show. After episode 3, we knew we were just watching it to finish it. Thank God it's over! What a horror. The show itself had nothing to do with horror, the acting was a horror. Bad actors, bad story. The first season was good. It was interesting, engaging, good acting. The second was a high school play with bad stories and acting. I rather watch Guilliani bleeding paint. That was much more scarier than this miserable show.

Such a disappointment after season 1.

Totally a different from season 1, it's just as well done and such a unique visual story. Very entertaining.

A slow-moving, tepid soap opera with a ghost story which lacks the mystery and shock of the first brilliant season. Not in the least engaging. Possibly the main reason there is no Season Three of "The Terror" - this one feels like the coffin nail for this initially promising franchise. But is that a bad thing? Following the rule of the declining sequels, where each subsequent try at a concept gets weaker and weaker (ie; Fargo), imagine how unwatchable a third season would have been.

Like the first season, the humans were far more interesting than the supernatural big baddy, whose objectives were a bit muddy and confusing. With that said, Infamy is a massive improvement over the first season, which lost all credibility by the end with its ridiculous monster and ending. The core / heart of this story is in the lead character's father, whose speech at the end (you'll know it when you see it) brought me to tears. The way it handles the bombings of Hiroshima and Nagasaki left me jaw-dropped as well. In short, skip season one and watch this one.