The Unicorn: Season 1
(2019 - 2020)
You might also like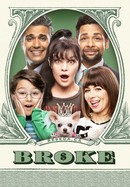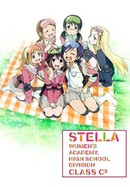 Stella Women's Academy, High School Division Class C3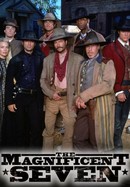 Rate And Review
The Unicorn: Season 1 Videos
The Unicorn: Season 1 Photos
News & Interviews for The Unicorn: Season 1
Audience Reviews for The Unicorn: Season 1
This show was touching, hilarious & topical so the characters could teach about things like racial inequality. Walton Goggins portrayed the character who is a widower PERFECTLY!!! I don't understand why CBS cancelled this wonderful, funny, warm show!!!😞😟😡

I have always enjoyed each episode. I will sadly miss this show.

It's strange watching Walton Goggins actually play a good guy, a single father of two at that? The role is literally the complete opposite of the usual characters that he plays... I'm so used seeing him as the obnoxious evil bad guy(Vice Principals, Sons of Anarchy, Fatman). But he actually does an OK job on this family sitcom because he is good in comedies IMO... But if I had never seen his previous shows and movies I might have actually believed he was a good guy. Side note: Half of the male cast in The Unicorn is from the show Ballers on HBO. So you know it will have some good laughs! Maybe The Rock will make a cameo lol.

Super entertaining, not at all morally reprehensible, more clever than you might expect. Really like it.

Funny and not too corny like so many sitcoms that have come out lately.

I don't know why I was so surprised to really like this show, maybe because the main actor usually plays the bad guy. He has really turned it around here. Great acting by the whole cast and the storylines really ring true. Very funny and quite touching, I wouldn't miss an episode.

Great ensemble cast from the youngsters to the adults. The cast optimizes good warm, clever, timely writing. Best family sitcom in a long time. It will be interesting to see how the show will develop and diversify the main premise - widower moving on.

Wow! That went downhill fast! Interesting first 2 episodes but by the 5th its like pulling teeth. A terrible script accompanies formulaic plot. You can feel the actors screaming inside.