The Walking Dead: Season 3
(2012 - 2013)
Where to watch
Buy from $1.99
Subscription
Buy from $1.99
You might also like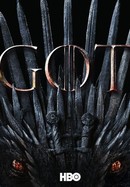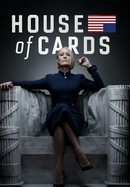 Rate And Review
The Walking Dead: Season 3 Photos
News & Interviews for The Walking Dead: Season 3
Audience Reviews for The Walking Dead: Season 3
Very exciting season. The survivors going to the prison and facing one of the best villains, the governor is a really interesting story.

First this is a hate score. This show might be a 3/5 over all in my thinking but I hate some part sooooooo much, so 0.5/10 A show with bunch of clowns showing their lowest line of humanity, they say this and do that later, some people say it is how humanity, well I guess no need to focusing on this show aren't we, all shows do the humanity and bunch of them are better than this. Only thing I can and will ever admire is the effect and actor's skill. Script is shit, it is just keeping you watch but not a single scene would make me feel worth to remember. And it is taking forever for me to forget some of the scenes Carl's operation, Rick: "Stop you are hurting him!" You want your son live or dead? Lori giving birth in prison, Carl: "What are you doing to her!" C-section, duh? What kind of drunk crackhead wrote these most cringy ever quote in humanity's history that not even kindergarten grade can surpass it?

Amazing villain is something what a good show need. And here we have it. And we have zombie. And zombie are not the worst threat. We did not need anything more.

Aqui na terceira temporada nós temos o início da mudança de foco de The Walking Dead, saindo um pouco dos zumbis para os sobreviventes. E aqui, isso é muito bem construído.

The show is starting to plateau..

Definitely one of the best seasons! It has a great villain, intense action scenes, and a lot of great character development.

Another great season of this great show. The survivors find a new place to stay on which is the prison, they faced walkers and some criminals. Also, fighting against a dangerous villain called the Governor who has a community and people fighting for him. This season has a lot of action and problems between the living who are the most dangerous in this season.

Alternating great moments and unbelievably stupid plot points, this season is still pretty good but wastes most of its potential.

Extremely well paced for starters. The season wasted no time getting Rick and the group settled into their new home. They waste no time establishing the governor or the fact that you should hate him. They get everything you need to see out in very efficient way and I appreciate that. Not only that but it's all very gripping. The gun fights hardly have any score playing in the background, so you just hear the surprise shots, and boom you're in the middle of what feels like an actual war. And they maintain that feeling of "anyone could die" by actively rewarding consequences to negative choices characters make. Characters die, get severely injured, captured. It all plays on the height of intensity. Not only all of that but theres a really beautiful character arc for Rick in this season.