The Widow: Season 1
(2019)
You might also like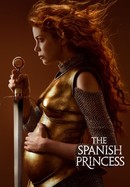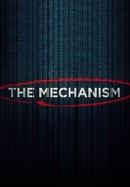 Rate And Review
The Widow: Season 1 Photos
News & Interviews for The Widow: Season 1
Audience Reviews for The Widow: Season 1
I freaking LOVE this show and is a crying shame they get you started on such a good show then just stop producing it. We seriously need a season 2 and asap!

This a rather plodding story spread over eight episodes and I I am honest my mind did wander from time to time. However Kate Beckinsale gave a pretty reliable performance and I enjoyed the Congonese scenery. This series reminded me of Austrian Emperor Joseph II's famous criticism of Mozart's music, i.e. too many notes.

I thought the first season was excellent. I watched almost every minute of it. Sorry but I watch on my computer and I have that right arrow key that fasts forwards Netflix, so there was some of that. What I was really surprised about was Kate Beckinsale. I'd never paid much attention to Ms Beckinsale. I'd seen her modeling pictures, and a couple of her other movies but I never really looked at her acting closely. But I did in this movie and her acting is really very good. She delivered an amazing job of acting on this movie and while I was watching I paid close attention to her small moves and facial expressions and I was very impressed. I'll be watching more movies she is in. A great actress.

Excellent series. Well shot and characters are multi-faceted. No happy ending here but hope for most characters is present. Kate Beckensale carries the film with wonderful supporting actors. Beckensale overcomes unbelievable obstacles.

Kate Beckinsale's acting and overall appearance/demeanor did not make sense to the plot. Her pony tail and inability to move her face was distracting.

Interesting twists, served with heart.

Couldn't help but binge this. Well-done, compelling series.

A suspense thriller, which would have saved 3 episodes of the 8 it has, and that although the beautiful Kate Beckinsale makes her effort in her performance, The Widow of Amazon Prime, it is very small.

Yet another reason to give something a shot, before dismissing it based on critic reviews. I have found the series compelling and an interesting watch. Sure, Kate Beckinsale as the lead elevates it, but there's also enough there in the story, sub-plots and supporting characters to make it worth your while!

Good acting and a very good story. Very original plot twists. Keeps you on the edge of your seat till the end.