Treadstone: Season 1
(2019)
Where to watch
Buy from $1.99
Free
Subscription
Buy from $1.99
Buy from $1.99
You might also like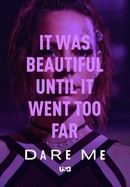 Rate And Review
Treadstone: Season 1 Videos
Treadstone: Season 1 Photos
News & Interviews for Treadstone: Season 1
Audience Reviews for Treadstone: Season 1
I know many didn't like, it, but I enjoyed it. Ep9 and 10 brought interesting twists. Loved seeing more detail of the movies I enjoyed. Bring it back!

Could of been OK but as action film and action was ruined completely by shitty camera work that jumping all over the place made hard to watch those parts. Fix terrible job did camera work and would of been OK...

Treadstone nos mostra que todo o sistema combatido por Jason Bourne nos filmes é na verdade uma fábrica de Frankensteins. É um clima que a série consegue recriar muito bem. Porém, é arrastado e confuso, assim eu resumo esta série derivada da cinessérie Bourne. Porém, tem destaques que prendem a atenção. A parte dos anos 70, com os casal de protagonistas (entre mocinho e antagonistas); e a passagem nos tempos atuais com a assassina coreana. A edição recria bem as cenas de ação dos filmes o que nos trás certa imersão de uma produção notável. Mas o melhor destaque de todos é a reviravolta (aquele "plot twist" surpresa). Bourne sabia se diversificar muito bem nos filmes. Enfim, é uma pena - tirando seus destaques - a série tem trama fraca e apenas repete exaustivamente os trejeitos de cenas de ação já conhecidos nos filmes ("bate, bate, bate e mostra a arma" ou "esbarrão e rouba um celular"). As viagens no tempo, que poderiam melhorar a narrativa, acaba deixando a trama tão confusa que até o próprio corte de edição fica perdido ao avisar pro espectador que a história está se passando em um tempo atual em determinado momento. Treadstone prova, mais uma vez, que sem a genialidade de Matt Damon e Doung Liman no bagulho (e até mesmo a câmera pesada de Paul Greengrass), fica complicado defender os derivados.

What could have been an absolute blockbuster series was ruined by the constant fragmentation. Very untidy piece of work; bet they would love to remake it. Enjoyable in parts

Amazing take on the sly world. Extremely well done!!

Overly violent and telegraphed; cut short just as it was getting good.

Great action! Wish they hadn't cancelled it so the characters and storyline could have been further developed.

Disjointed. Action packed. Good for background viewing.

Although it is a multi-line operation, there is nothing special about it. And I'm bored

I enjoy it, the plot, the action. deserve a sequel. shame 2nd season canceled.