True Blood: Season 1
(2008)
You might also like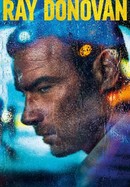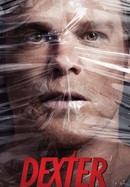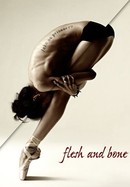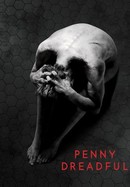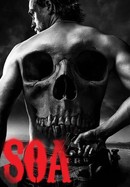 Rate And Review
True Blood: Season 1 Photos
News & Interviews for True Blood: Season 1
Audience Reviews for True Blood: Season 1
Nice start. It has its own universe and kinda typical main trope but also diversity in characters so sure give it a try!

It was entertaining for awhile. Too much sex for me. I enjoyed the episodes with more comedy in them.

It is sooooo bad, that it even starts to be good. Actors actually tried so hard to play it bad, at least i think so, because it is not possible to act that horribly naturally. Enjoyed every overplayed cringe causing scene, yummy!

Any "subtext" about the relations between Humans and Vampires are on the nose to the point of being text. But, it works.

A seven season supernatural ride in the American landscape, delivered by an awesome cast & crew!! Truly imaginative storyline that takes the Vampire franchise in a new direction- a must see for fans of the genre!!

One of the things I love the most about this show is the parallelism between vampires and the LGBT community (ie "god hates fangs" messages on the church's board during the intro).

I had this sold to me by a friend of mind as follows; 'it's like soft porn for girls' she didn't mention the amazing kitchy, vampire, fantasy element that got me so badly hooked! Love it, really worth a watch.

I was a HUGE fan of True Blood when it first appeared on HBO. Before True Blood, the vampire genre was all campy with neon eyes and moody lighting. True Blood broke the mold and set their vampires in the real world looking almost human. Did I love this series more the 2nd time around? Mostly. I found myself skipping some of the lesser character scenes and focusing on Sookie and her relationships. In hind sight, I think this season would have been much better if they'd centered on Sookie more. That's where the action was.

A welcome addition to the vampire genre. This series progressed through romance and emotional ties of family, friendship, etc. It illustrated the struggle between diversity and open-minded acceptance of those who are different from us versus small-minded prejudice and intolerance. It superbly demonstrated aspects of dominance and submission, sensuality, sex, love and many of the varieties of romantic entanglements available to our human experience. It touched on aspects of Fae that aren't overly popularized. Faeries are often considered light, happy and sweetly biddable in popular fiction. It would have been interesting to see how other creatures from mythology and fiction might have been incorporated.

Heard great things about this series; unfortunately, I didn't see them on the screen. What I saw was a cry-baby mind-reader who is quick to judge others without any internal examination of her own prejudices and a love-sick puppy of a vampire who will do anything, including perish, to please the cry-baby. Can't get attached to characters because they die are a frequent clip. Will not be watching any more seasons.