Where to watch
Buy
Subscription
Buy
Subscription
Buy
You might also like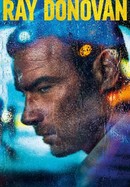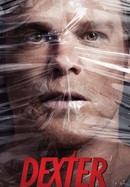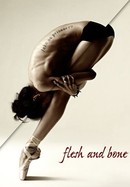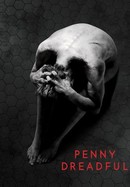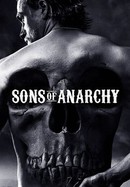 Rate And Review
True Blood: Season 1 Photos
News & Interviews for True Blood
Audience Reviews for True Blood: Season 1
One Of The Best Most Underrated 100% 100.0% Of 2008-2009

One of my Top 5 Series' of all-time. I've watched through every season 3 times. The show is a funny, sexy, ingenious thrill ride.

Sadly, I was not able to watch True Blood when it first aired, due to being a broke college student who could barely afford regular cable. Anyway, along the way, I have met many friends and family who are a fan of this show. They argue over which season is the best, which is the worst, and I finally took the hint when I someone gave me a True Blood cookbook. Anyway, I love LOVE this series. I really haven't gotten into a vampire story since Interview with a Vampire. Lost Boys ( too modern); Dracula: Dead and Loving it ( too campy). Then, I realized what made IWAV so appealing, I like Southern Gothic stories. When I first learned that the main character was named Sookie Stackhouse, I laughed and laughed. The characters are well-drawn and likable, and are like people you know in your own little town. The vampires are sexy and violent and each season has its own mystery. Highly recommended.

Absolutely the worst writing, delivered by terrible acting. This is the cheesiest series I have ever witness. I really tried to give it an honest watch, however after season-1, episode-3 I couldn't take anymore. I stopped watching it as it is so bad I would go as far as to say painful. Not sure how is made is beyond that. To the network, writers and actors, 1 word... embarrassing

HBO's pisstake of Buffy the Vampire Slayer. Mostly a hot mess with an awful script.

A great beginning to a new series about vampires and a unique girl who can read minds is a *5* star beginning!!!!!

This is a fun hyper sexual Vampire show whose strength is that it doesn't take itself too seriously. Fun characters. Sexy actors. This show follows the love and life of Anna Pacquin's, Sookie Stackhouse, and her unusual place in the world between mortal and monster. While there are many great characters and actors the show is hers and she is good. The made up Louisiana town of Bon Ton is as much a character as any of the cast or players. The visuals are good. The music is great. This is a sexy roller coaster ride.

Nice start. It has its own universe and kinda typical main trope but also diversity in characters so sure give it a try!

It was entertaining for awhile. Too much sex for me. I enjoyed the episodes with more comedy in them.

It is sooooo bad, that it even starts to be good. Actors actually tried so hard to play it bad, at least i think so, because it is not possible to act that horribly naturally. Enjoyed every overplayed cringe causing scene, yummy!
See Details