You might also like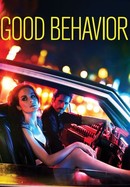 Rate And Review
News & Interviews for Trust: Season 1
Audience Reviews for Trust: Season 1
Who can you Trust in a time like this? 9/10.

This is a fascinating story most of us baby boomers remember. Great acting, beautiful scenery, loved the Italian scenes.

Great series, one of the best

Very well made indeed! Songs went perfectly with the scenes and the acting was incredible. The ending wasn't the best but it was very interesting overall.

The first season was OK. Could be even better with fewer episodes, more pace and if it would be less repetitive. We were bored at times watching this show. Donald Sutherland was very good though.

I've been enthralled since the first episode. Sutherland is stellar, Fraser has really sunk his teeth into Chase and has terrific chemistry with Swank portraying a weary but gutsy Gail. The actresses playing old Getty's bevy of mistresses have their own special moments. Getty's manservant is spot on with his barely concealed contempt for the old bastard. Episodes 8/9 were the best of the first season. Got to admit I am really enjoying Trust.

For all the good work they did getting to episode 10 (well real episode 9 was the best), they blew it with that finale, its the worst finale FX has even done

LOVING IT (not just because hilary swank is so great in it). Reviewers who knock it because "everyone knows the story" lose their credibility with that statement. Everyone does not know the story, and certainly not in detail. We are onto whole new generations. As one who didn't, I'm a big fan of this TV miniseries and how it is done.

The show has been done with a worked production, in which the story flows with good rhythm and a ironic sense of humour. crazy environment in england is underlined when you discover it is based in real facts. interesting to watch, and it doesn't make the mistake to elongate the plot just to make more audience.

TERRIBLE IN EVERY WAY...SNOREFEST!