You might also like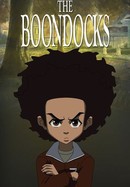 Rate And Review
News & Interviews for Undone: Season 1
Audience Reviews for Undone: Season 1
Definitely a must see. Even if you are not into animations, this one crosses that barrier. It is visually fresh and perplexing. The animation is created through rotoscoping and you may think it could have just been a live action, but you will discard that thought pretty quickly into the show. This story couldn't have been made any other way. The narrative is not unseen, but it is still intriguing.

This was hands-down the best show I've seen all year. I did not expect to like it this much. The animation style is pretty good as well.

If you have any predisposition to schizophrenia, don't watch this, it will seem like God is talking to you through this show. Admittedly, I had problems watching this at first because I related to Alma (Nature is All Ma, Sands of Time is Father), and watching her fragment hit too close to home. This is about organizing Time and the experimentation Time has been leading against itself since it fell apart in shame and desire...that's my footnote, though. I'm not sure where they are gonna go in the 2nd season, as All Ma has discovered her father is the creator of the Time pyramid scheme (it's implied), so, will she save someone who actively experimented on her to save himself? I guess we will have to see!

Minus half a star for a half-hearted and unsatisfying ending.

Hard to express how good this show is. Just finished watching Season 1 for the third time and it gets better with each viewing. The animation, the writing, the performances... all really good. People seem incredibly real. And Rosa Salazar is just mind-blowingly good in this role. There are a lot of tonal shifts, time shifts, and fantastic notions to integrate. Her performance is so real, it just grounds everything and makes you believe she is really going through this (while at the same time wondering if she really is). Quite a feat. Amazing show.

One of the most profound films I have ever seen. Many works of art allude to "non-linear time". Undone does by far the best job of explaining, clearly, what that concept aught to mean - and it's important ! .... It's also very funny/watchable.... Definitely recommended.

Definitely an interesting concept although I wish it had a clearer sense of consistency and direction (maybe that's the point?). And of course characters make decisions to advance the plot instead of doing/saying/reacting to things like any logical human would do which is infuriating. (For example there is an instance where she can absolutely prove without a shadow of a doubt to her fiance that she's not crazy and then just.....doesn't) Either way I don't know if "don't take your phsych meds for your schizophrenia because maybe you're actually a magical shamman" is the kind of message you want to give your audience

NOTHING BUT AMAZING. THIS SHOW JUST BLEW MY MIND.

Love this kind of thing. Surreal and fantastical but at the same time entirely relatable, to me, about as good as TV gets.

Had delayed watching this because I assumed there was no way it could be as good as the ratings. I was wrong...