Where to watch
Buy
Buy
Buy
You might also like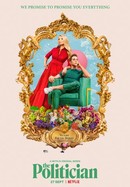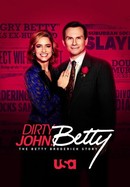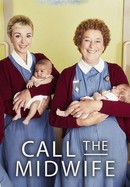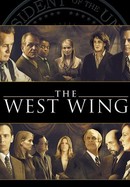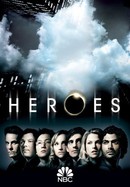 Rate And Review
Audience Reviews for UnREAL: Season 1
The portrayal of Quinn by Constance Zimmer is flawless and delicious.

the first season was by far the best of the 4. it's a great twisty-drama, it really pulls you into it all.

One of the best if not the best 'mockumentry style shows around. 100 times better than actual reality.

I just started watching this show from a suggestion via Hulu and wow, I've been missing a gem!! This show is fresh, riveting, and sexy. I've never watched The Bachlor or shows like it because I've always find them fake and pretentious but as a scenic of those type shows this show fit me well. I recommend this show.

Very diffrent and interessting, my advice though would be to stop watching after this season, as the second just doesnt come even close.

Currently addicted to this show!

ROFLMAO, hahaha, guffaws w/ tears, knee slapping, gut wrenching cramps, and it's funny, too....If you miss this, you won't make it to comedy heaven. More than a new comedy, it's a new paradigm.

Smart, thought-provoking and disturbingly believable, UnREAL boasts a well-written black-comedy/drama ignited by absorbing performances from Constance Zimmer and Shiri Appleby.

I stumbled upon UnREAL while catching up on Bachelor in Paradise and I had no idea what I was getting myself into. As a reality tv junkie I am OBSESSED with this show and the dark and twisted behind the scenes drama. As a former acting major I am beyond impressed with what the actors in UnREAL are bringing to the table. Shiri Appleby and Constance Zimmer are an unstoppable duo and I cannot get enough of their sick snarky back and forth dialogue. The rawness and blunt honesty they bring to Rachel and Quinn is a breath of fresh air from the normal typical leading lady role. That being said the entire cast is extremely strong and dynamic. I watched the first season in a day and quickly went to iTunes to get my hands on season 2. HIGHLY recommended and cannot wait to see what deep dark twisted secrets season 2 holds.

Ever since I saw the first preview for UnREAL, my mom and I knew it would be a hit. Boy, were we right on the money! Shiri Appleby has come such a long way from Roswell, playing the deeply troubled Rachel and Constance Zimmer steals the show every week with her captivating performance of Quinn. This show provides an eye opening, jaw dropping insight of behind the scenes "reality" that nobody ever wants to truly believe but is so obviously present. I hope Constance wins the Emmy, she more than deserved and earned her nomination!!
See Details