Valor: Season 1
(2017 - 2018)
Where to watch
Buy from $1.99
Buy from $1.99
Buy from $1.99
You might also like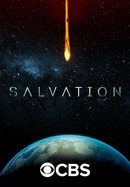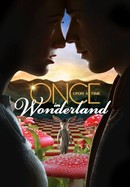 Once Upon a Time in Wonderland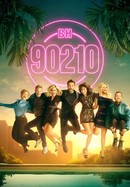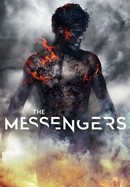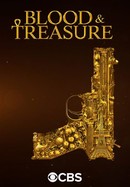 Rate And Review
News & Interviews for Valor: Season 1
Audience Reviews for Valor: Season 1
Good show. Disappointed no season 2

I loved it!! I binged watch the whole show because I needed to know what was going to happen next. I hated to see it end. I NEED another season!! I NEED to know what was going to happen next!!!!

This show is AMAZING! There is a strong female role, and it shows multiple ways the military impacts lives. There are things that are cliché and a bit ridiculous. Although, given these issues I strongly believe this show could take off if given the chance. I never write reviews but, the fact that this show was not been renewed pushed me to do it. My hope is to get it enough views so that they reconsider making a second season.

It's leads were strong and the story engaging. I was interested to see where a 2nd season would have gone.

Valor grows on you. By the end of season 1 you wish it had been renewed for a second season. The sexual tension between characters is more dangerous than bullets.

Omg i love this show i missed the airing some how i kept waiting for it to staRt, but due to work missed it! I have watched it on netflix and we even bought the seaSon on itunes to create ratings !!! Bring back for season tWoo!! cant wait to see what happens next! I really love this show

I really liked valor. the players fit well and for once the producers put together uniforms, equipment and language very similar to what life inside the military is. the grooming standards are a reach. but there are enough pieces to make this a great series. most low budget shows will utilize a uh-1 instead of a uh-60. the plot wasn't the greatest, but as i said there are enough pieces and players which will keep us entertained.

An engaging blend of comeraderie, bravery, intricate relationships and action, Valor is a must see for a wide range of audiences. It captures fans of military drama, thrillers, romance, action and melodrama. I loved the story line and the way the characters evolved throughout the season, and i cannot wait for more. The show manages to portray a feminist outlook that also dispels and condemns racism and discrimination. Season 1 did a great job and yet as most shows do, it ended on a cliffhanger. Here's hoping the show gets renewed and that you give it a shot(pun intended).

Great actors, relatable story line, interesting, never dull.

The show creators didn't even attempt to learn anything about the military. What a horrible show.