Where to watch
Buy
Buy
Subscription
Buy
You might also like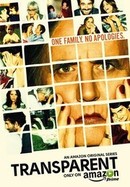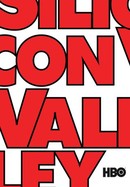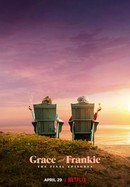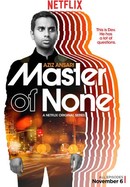 Rate And Review
News & Interviews for Veep
Audience Reviews for Veep: Season 7
Some comic relief. In the early seasons I found the non-steady cam and sporadic, fast zooms annoying. I guess I don't really see the charm in the series that got it such acclaim. I'm pleased they finally added descriptive audio. After a while the comic "charm" of certain characters just became old & tedious.

Great show overall but season 7 went way off the rails. Disjointed and absurd, Veep became the Jonah show. Which is unfortunate because he is the worst character with the possible exception of Amy. And what was the whole point of the pregnancy storyline? She aborted a baby she wanted because Dan sleeps around too much? That makes no sense. It felt like I was watching an after school special. What Selina does to Gary at the end is so heinous and unforgiveable that I instantly hate her! Where as before I was rooting for her. She becomes the villain of her own show. Disappointing to say the least.

They ran out of material and the show becomes painful to watch. The first three seasons excellent. Stop at that point

Please come Back! The reality of this show happing now is just too real!

An incredible ending to one of my all-time favorite tv shows. The culmination of Selina Meyer's descent to unredeemable, power-grabbing politician is perfectly crafted and given the emotional build-up that Daenerys never got in GOT. While the show sacrifices wittiness for wackiness, the writers were forced to out-do the craziness of real-life American politics. JLD's performance is amazing as always and knowing she came back from cancer treatment is even more impressive. Robbed of her seventh Emmy for this role.

Veep Season 7 is a phenomenal ending to a phenomenal show. With great humor, uncountable 'laugh out loud' moments, and a racing train of a plot, this final season is the perfect conclusion to these backstabbing and evil characters. The most impactful part of this season is how similar it is to reality, sometimes bordering on scary. Veep will go down as one of the greatest comedies in history and Selina Myer will forever haunt audiences. I will miss this show so much!

VEEP is scathingly mean and outrageously brash throughout it's seven season run. The writing is razor sharp and the characters are all delightfully awful and well-realized. It's a shame to see it go, but VEEP can ride into the sunset knowing that it could arguably lay claim to the title of best TV comedy of the past decade.

I'm a huge Veep fan. So much so that I've watched the first 5 seasons twice. But the final season was absolutely terrible. And season 6 wasn't that great either - but at least it was still somewhat intriguing. The only explanation I can think of as to why so many are claiming season 7 was great is because we've all fallen in love with Veep over season 1-5 and some of us have lost all objectivity. I actually agree with the part of the RT critic consensus that reads this season is "Brash and bonkers as ever, Veep bows out with an unapologetically absurd final season..." the key words being: brash, bonkers and unapologetically absurd. The problem is these adjectives aren't necessarily a good thing. Part of what made Veep so magnificent is that it was able to provide a very plausible, realistic and extremely authentic feeling government and political fantasy world while injecting that world with absurdly audacious drama and genius comedy. But season 7 threw out all of the plausibility and just went with the absurd. The jokes were repetitive and way over the top in a low brow humor sort of way. The shock value of each joke diminished with every attempt because it felt like it was simply trying to top the absurdity of the last one. But after a while your senses simply become numb to the same formula. The drama unfolded in a way that killed any remaining sense of illusion that this political world could actually exist in real life. I can only compare this sort of series degradation to the Hangover movies. The first Hangover was genius. The sequels ran out of genius so their only option was to just be as absurd as humanly possible. It's a very cheap way to go but I guess it makes financial sense. Give the people what they want - right? Well in trying to appease the masses, Veep neglected its subset of fans that were genuinely invested intellectually in the Veep world for all these years and who actually appreciated the slow-burn of its political intrigue. We didn't want Family Guy. We didn't want Hangover 2. You let us down.

The final season went out with a bang. This is how you take your final bow. Bravo!!!
See Details