Voltron: Legendary Defender: Season 1
(2017 - 2016)
Where to watch
Buy
Subscription
Buy
Buy
You might also like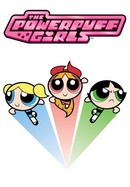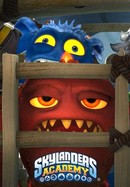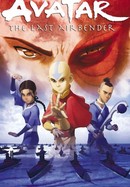 Avatar: The Last Airbender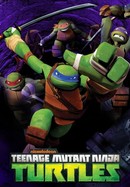 Teenage Mutant Ninja Turtles
Rate And Review
Voltron: Legendary Defender: Season 1 Photos
News & Interviews for Voltron: Legendary Defender: Season 1
Audience Reviews for Voltron: Legendary Defender: Season 1
A very good introduction to this world and these characters and the adventures are lot of fun,

I haven't really watched it yet so I'm so excited to watch it and other types of anime in the future

The good start was strong with this one.

I came because this was made by the people who made Avatar, stayed because I fell in love with the characters and got obsessed with the story

An incredible start to see Voltron again.

Wow, just wow. What a reboot.

I love this show! Filled with loveable characters and has an interesting plot. Besides the rating, I think this show is 12 and up.

So let me just preface this by explaining exactly why, despite the strengths of this series, it is ultimately... quite terrible. it is the lack of the writing staffs ability to temper themselves. the reboot of voltron started out very good, the art style may not appeal to everyone, but it is high quality throughout. the characters are generally well written (to a point) and the story (or it's first half) is both well grounded and plotted. UNFORTUNATELY, this ends in season 3. from that point onward, voltron spirals into a self imposed death trap as the writers seemed to "need" to make everything bigger, but with little real idea on how to go about this. fans of anime will see very, very clear allusions (and in some cases outright rips from) gurren lagaan, but not the good kind. i'll be writing a SPOILER heavy review in the near future, but suffice to say netflix's voltron is at least worth watching. it is an enjoyable romp from start to finish, with a number of bumps along the way, but it is far from the worst thing they've thrown at an audience starved for something new, but fans of the original and those who think evne slightly to hard about the plot after a certain point may find FINISHING the series a choir. seasons 1-3 4/5 stars seasons 4-finale 2 stars

So Good, just really good scifi, every season just got better and better - loved it. If they bring all seasons out on DVD will buy! Please watch and enjoy!

Season 1 of the New Voltron is a great opener to the series. We are introduced to the characters, the Galra, and the outer edges of a Universe that wasn't known to the Earth of this series.
See Details