Wild Wild Country: Season 1
(2018)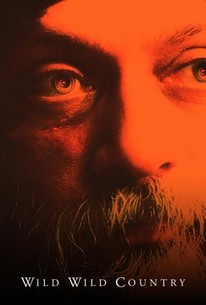 Where to watch
Subscription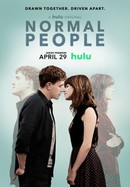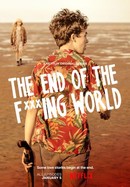 The End of the F...ing World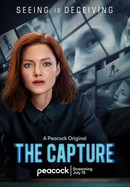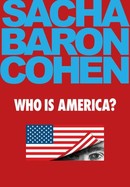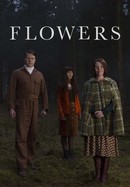 Rate And Review
Wild Wild Country: Season 1 Photos
News & Interviews for Wild Wild Country: Season 1
Audience Reviews for Wild Wild Country: Season 1
Pretty good, but it was way too long. The interviews were good, but they made the series so long it did not seem to have a structure and seemed like it was just people rambling on. Like have the run time is some version of Sheela saying that she was going to fight and she was not going to back down. Almost the whole thing felt like the introduction to something that just would not take off. When something interesting was revealed, it took so long to get there and had been hinted at for so long that I felt almost no impact. Part of the problem was probably that it was so slow, it was hard to pay attention. Two hours would have been plenty enough time for this.

Wild Wild Country certainly lives up to its name - everything about this cult was wild. Fortunately they don't delve into sensationalizing the events for excitement - people from both sides of the conflict are interviewed in equal measure. Seeing just how brainwashed these people are TO THIS DAY is a site to behold.

I thought this was an interesting series but they could have compressed some of the episodes

Damn, I just wrote a thoughtful review that went poof due to tech issues. grrr. this will be much shorter. Basically, this was an irresponsible series which gave a platform for the self-aggrandizement of a bunch of murderous, manipulative, lying, narcissistic sociopaths, and took 6 hours to tell a story that could have easily been told in 2. There was a complete lack of critical analysis, and no checking or refuting or confronting the blatant lack of accountability that was perpetrated against the viewer. On the other side of the fence, the townspeople, who had legitimate reasons for concern and protest, also did not have their xenophobic, intolerant cronyism-studded, white supremacist world views examined either. The story and Truth was not served by letting each side tell its story unchecked. It made me mad. And beyond that, even after 6 hours, I still didn't have an understanding of *why* Baghwan's devotees thought he was so amazing. We were never given a flavor of what made all these people want to leave their lives and come live in remote Oregon.

It was pretty entertaining, but it could have been a lot shorter.

I was glued to the sofa from start to end. Very good documentary about a crazy historical event that not many know. I loved it.

Wow. Can only be seen to be believed. And yet still unbelievable.

I couldn't believed this happened in our country and no one talks about it. If you like weird history definitively watch this.

It has excellent use of source footage, very well put together, and is very compelling to watch. However, it clearly has a bias towards Rajneesh group. The crimes that the key figures pled guilty to are never explained and no detail is provided for some of their controversial activities. Which makes the ending very anticlimactic when the group winds up for reasons that aren't apparent to the viewer.

A decently informative, and entertaining docu-series that highlights quite a bit along the spectrum of willful ignorance and corruption on both sides. Depending on your own level of disenfranchised beliefs, you may see the appeal of this community shrouded by some pompous religious overtone, and sympathize with the general plight of having a basic constitutional right blatantly obstructed. Now, incidentally, the utopian followers, or at least the upper echelons, did have malicious motivations, but none the less the actions of the people of Antelope, and surrounding areas, were every bit as egregious as the cult themselves. It appeared to be a clear example of xenophobia mixed with a media leader who was charismatic and strangely appealingly vulgar in their "struggle" to simply be allowed to live in peace. They chose her well, because she did a pretty good job of sounding fresh in a society that truly does fit a lot of the descriptions she accused them of being. In reality, her accusations are only accurate in the upper echelons of the American democratic system the same way their corruption was all top heavy as well. We are all products of the society we live in. And given this was the foundation of theirs, it was only a matter of time before what happened... happened. Hopefully we all learn something from this. It's good. But not great. It needed a lot of the other horrid details about the cult. At the very least, explain the clothing. You know we're all thinking it. I would have liked to hear more from the people of Antelope. In the end I felt like I got a summary of the events, but not a lot of the who, how, and why. I recommend it though. It's worth watching.