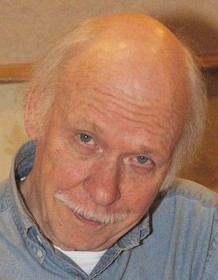 Brian Murphy
Highest Rated: 88% The Boy Friend (1971)
Lowest Rated: 70% The Devils (1971)
Birthday: Sep 25, 1932
Birthplace: Ventnor, Isle of Wight, England, UK
Brian Murphy was an actor who was no stranger to being featured in numerous film roles throughout his Hollywood career. Murphy kickstarted his acting career in comedies like "The Boy Friend" (1971) with Twiggy and Christopher Gable. He had an early role on the television special "Resurrection" (PBS, 1971-72). He worked in television in his early acting career as well, including a part on "Last of the Summer Wine" (PBS, 1972-2005). He kept working in film throughout the seventies and the eighties, starring in the drama "The Ragman's Daughter" (1972) with Simon Rouse, the comedy "I'm Not Feeling Myself Tonight" (1975) with Barry Andrews and "George and Mildred" (1980). He also worked in television around this time, including a part on "Man About the House" (1982-83). In the nineties and the early 2000s, Murphy lent his talents to projects like "Hallelujah! Ron Athey: A Story of Deliverance" with Ron Athey (1998), "Sex/Life in L.A." (1998) starring Matt Bradshaw and "By Hook or By Crook" with Silas Howard (2002). Most recently, Murphy acted on "Adam Ruins Everything" (truTV, 2015-).
Photos
Brian Murphy at arrivals for ADAM RUINS EVERYTHING Premiere on truTV, The Library at The Redbury Hotel, Los Angeles, CA August 18, 2016. Photo By: Dee Cercone
THE DEVILS, bottom left: Brian Murphy, center: Georgina Hale, far right: Max Adrian, 1971.
THE DEVILS, from left: Dudley Sutton, Oliver Reed, Brian Murphy, 1971.
THE BOY FRIEND, Director Ken Russell, Twiggy, Christopher Gable, Barbara Windsor(holding tray), Brian Murphy, Antonia Ellis, Georgina Hale, on set, 1971