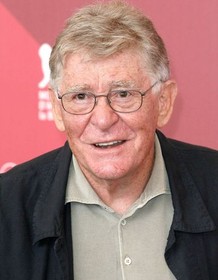 Ermanno Olmi
Highest Rated: 100% The Job (1961)
Lowest Rated: 57% Peter Brook: The Tightrope (2012)
Birthday: Jul 24, 1931
Birthplace: Bergamo, Italy
A largely unheralded director, Olmi is known for his simple technical style and concern for the issues facing working people have made his films poetic insights into human strength and integrity. Olmi's parents were peasants who moved to the city to find jobs. For several years, his mother worked for the Edison-Volta company, where Olmi landed his first job as a clerk. Through his participation in company theater and film events, he was eventually put in charge of Edison's film department.
Photos
CENTOCHIODI, Raz Degan, director Ermanno Olmi (center), on set, 2007. © 01 Distribuzione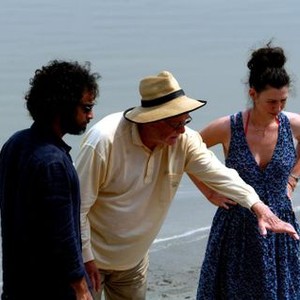 CENTOCHIODI, director Ermanno Olmi (right), on set, 2007. © 01 Distribuzione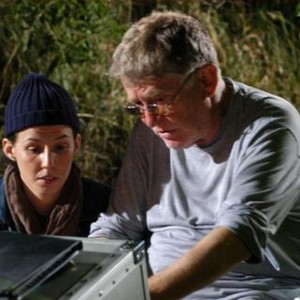 TICKETS, directors Abbas Kiarostami, Ermanno Olmi, Ken Loach, 2005. (c) Medusa Distribution/ Courtesy: Everett Colleciton.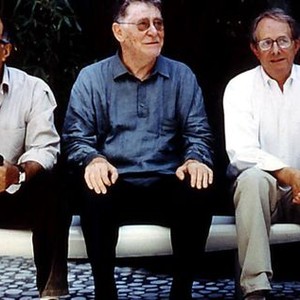 Filmography
Movies
Credit

No Score Yet

55%

Torneranno I Prati
Director
-
2014

No Score Yet

No Score Yet

Greenery Will Bloom Again
Director,
Writer
-
2014

57%

50%

Peter Brook: The Tightrope
Producer
$18.9K
2012

No Score Yet

40%

The Cardboard Village
Director
-
2011

75%

52%

Around a Small Mountain
Producer
$31.0K
2009

No Score Yet

No Score Yet

Terra madre
Director,
Screenwriter
-
2009

70%

52%

The Duchess of Langeais
Co-Producer
$281.5K
2007

No Score Yet

49%

One Hundred Nails
Director,
Writer
-
2007

71%

76%

Tickets
Director,
Writer
-
2005

No Score Yet

No Score Yet

Singing Behind Screens
Director,
Writer
-
2003

No Score Yet

73%

Profession of Arms
Director,
Writer
-
2001

No Score Yet

0%

Genesis: The Creation and the Flood
Director,
Screenwriter
-
1994

No Score Yet

No Score Yet

The Secret of the Old Woods
Director,
Writer
-
1993

No Score Yet

86%

The Legend of the Holy Drinker
Director,
Writer
-
1988

No Score Yet

No Score Yet

Lunga Vita Alla Signora!
Director
-
1987

No Score Yet

No Score Yet

Long Live the Lady!
Director,
Writer
-
1987

No Score Yet

No Score Yet

Milano '83
Director,
Writer
-
1983

No Score Yet

67%

Walking, Walking
Director,
Writer
-
1983

94%

85%

The Tree of Wooden Clogs
Director,
Writer
-
1978

No Score Yet

No Score Yet

The Circumstance
Director,
Writer
-
1974

No Score Yet

No Score Yet

In the Summertime
Director,
Writer
-
1971

No Score Yet

No Score Yet

The Scavengers
Director
-
1970

No Score Yet

67%

One Fine Day
Director
-
1969

No Score Yet

No Score Yet

A Man Named John
Director
-
1965

100%

88%

The Fiances
Director,
Writer
-
1963

100%

94%

The Job
Director,
Writer
$8.9K
1961

No Score Yet

No Score Yet

Time Stood Still
Director,
Writer
-
1958