Centochiodi (One Hundred Nails)
(2007)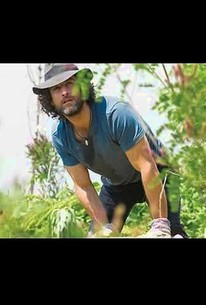 AUDIENCE SCORE
Critic Consensus: No consensus yet.
Movie Info
As celebrated Italian director Ermanno Olmi's self-declared final work, the feature 100 Nails (AKA Centochiodi, 2007) attempts to weave a narrative around a contemporary figure who harbors the humanity of Christ. In a startling prologue, the overseer of an ancient library screams out in horror and summons the cops when he discovers that some degenerate has nailed 100 rare manuscripts to the floor with giant railroad spikes, comparable to the ones used to nail Jesus to the cross. As the authorities conduct their investigation, the film then flashes back to events that unfolded over the course of the prior day. An unnamed philosophy professor at Bologna University (Raz Degan) wraps up the tail of the semester and leaves his students behind, including a young Indian woman who penned a thesis on women and religion - the work asserting that organized religion is of utmost importance in her familial culture. The professor climbs into his BMW and drives out of Bologna and into the countryside, where he reaches the Po River and a dilapidated peasant house. Journeying into a local village, he finds its residents far warmer and more welcoming than his colleagues and students at the university; indeed, they first help him fix up the ruined house, then turn to him as an activist and seek his help protecting their threatened community center. He not only becomes a Christlike figure to the locals, but takes a pointed stand against what the film presents as the intellectual decreptitude of the Catholic church, with his intense and seemingly limitless love of humanity. ~ Nathan Southern, Rovi
Critic Reviews for Centochiodi (One Hundred Nails)
All Critics (3) | Top Critics (2) | Fresh (0) | Rotten (3)
A talking-heads, philosophic tedium posing as a film.
May 25, 2007
All the books in the world aren't nearly as valuable as a single cup of coffee with a friend -- so says One Hundred Nails, Ermanno Olmi's disappointing follow-up to his luminous Singing Behind Screens.
One Hundred Nails, which Olmi has announced will be his last film, goes out on an especially minor key.
Audience Reviews
There are no featured reviews for Centochiodi (One Hundred Nails) at this time.
Centochiodi (One Hundred Nails) Quotes
There are no approved quotes yet for this movie.