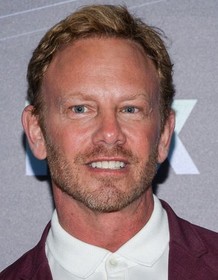 Ian Ziering
Highest Rated: 80% Snake and Mongoose (2013)
Lowest Rated: 14% Sharknado: The 4th Awakens (2016)
Birthday: Mar 30, 1964
Birthplace: Newark, New Jersey, USA
Ian Ziering was an American TV actor who was best known for playing the wealthy high schooler Steve Sanders on all 10 seasons of the teen drama "Beverly Hill, 90210" (Fox, 1990-2000). Born in Newark and raised in West Orange, New Jersey, Ziering began acting professionally at a very young age. By the age of 12 he was making a living by appearing in national TV commercials, and soon after was nabbing spots in stage plays. He made his feature film debut in 1981 at the age of 16 with a small role in the Brooke Shields drama "Endless Love" (1981). That film was also notable for being the first time future stars James Spader and Tom Cruise appeared in a movie. By his early 20s, Ziering had nabbed a recurring role on the soap opera "Guiding Light" (CBS, 1952-2009), and also nabbed a guest spot on the popular network sitcom "Married with Children" (Fox, 1987-1997). Then in 1990, Ziering landed the break of his career when he joined the cast of the high school drama "Beverly Hills, 90210." Despite being 26 when the series premiered in 1990, Ziering was playing the 16-year-old Steve Sanders on the series. Audiences, however, didn't seem to care about the age gap, and over the next several years "Beverly Hills, 90210" became one of the most talked about shows on television. Throughout the decade-long run of "Beverly Hills, 90210," Ziering did make appearances in films like "No Way Back" (1995) and the Roger Corman-produced TV movie "Subliminal Seduction" (Showtime, 1996). It was his role as the affable rich kid with the mop of curly golden hair on "Beverly Hills, 90210," however, that truly made Ian Ziering a household name during the 90s. When "Beverly Hills, 90210" ended in 2000, Ziering continued acting in films and TV shows. Some of his more notable roles of the 2000s included "Domino" (2005), "Stripped Down" (2006), and the animated TV series "Biker Mice from Mars" (Fox, 2006-07), in which he voiced the role of Vinnie. Ziering also appeared on the fourth season of ABC's "Dancing with the Stars" (ABC, 2005- ) in 2007, but was unable to make it to the finals. In 2013, Ziering had been acting professionally in films and on TV for over 30 years, but his career was about to get an unlikely second act. It was that year that Ziering starred in the campy cable TV monster movie "Sharknado" (Syfy, 2013). The film, which was about a runaway tornado that's entirely made up of vicious, man-eating sharks, became a surprise cult hit over the summer of 2013, and was even given a theatrical release due to worldwide audience demand. Ziering was 49-years-old and over a decade removed from his most prominent TV role. But with his starring turn in "Sharknado," he was once again being recognized all over the place for his acting. Five more "Sharknado" sequels followed, with Ziering starring in all of them. The final "Sharknado" sequel, "The Last Sharknado: It's About Time" (2018), was released in 2018. In 2019, nearly 20 years after "Beverly Hills, 90210" went off the air, Ziering returned to television in the comedy-drama series "BH90210" (Fox, 2019). The premise of the series was that all the original stars of "Beverly Hills, 90210" were coming together to reboot the show that made them all famous. All of the original castmembers from the show, including Shannen Doherty, Tori Spelling and Ziering played heightened versions of themselves. Despite having high hopes for the series, however, Fox cancelled "BH90210" after one season. 2019 was also the year that Ziering starred in the action-comedy "Zombie Tidal Wave." That film came out in August of 2019.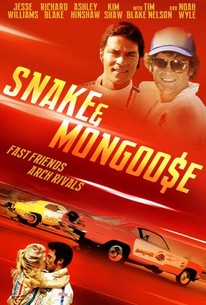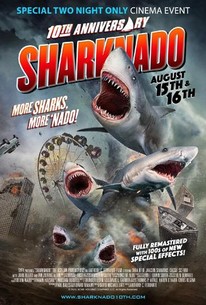 Sharknado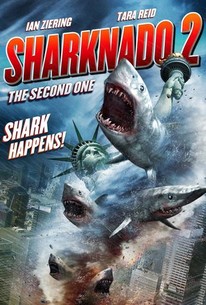 Sharknado 2: The Second One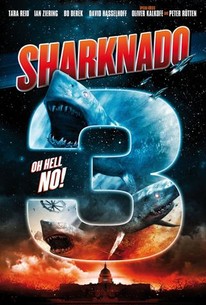 Sharknado 3: Oh Hell No!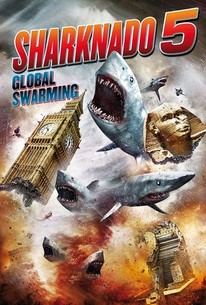 Sharknado 5: Global Swarming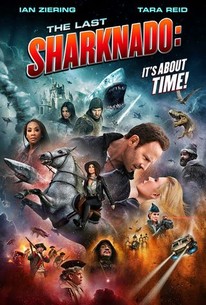 The Last Sharknado: It's About Time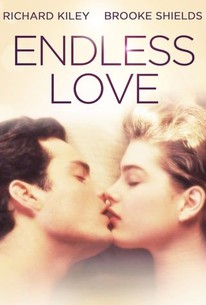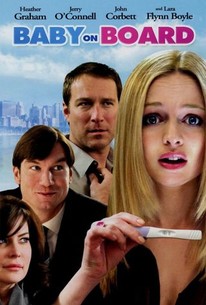 Photos
Ian Ziering at arrivals for FOX Upfronts 2019, Beacon Theatre, New York, NY May 13, 2019. Photo By: Kristin Callahan/Everett Collection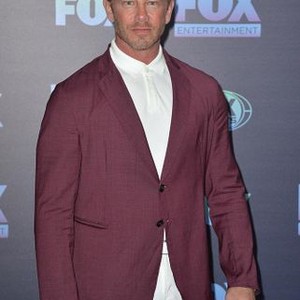 Ian Ziering at arrivals for SHARKNADO 2: THE SECOND ONE, Regal Cinemas LA Live, Los Angeles, CA August 21, 2014. Photo By: Dee Cercone/Everett Collection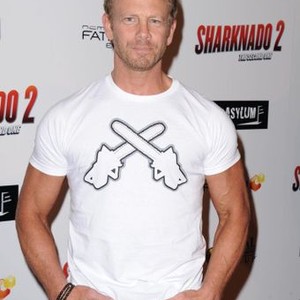 The Apprentice, Ian Ziering, 'It's Like a Booze Cruise with Knowledge', Celebrity Apprentice 7, Ep. #5, 01/26/2015, ©NBC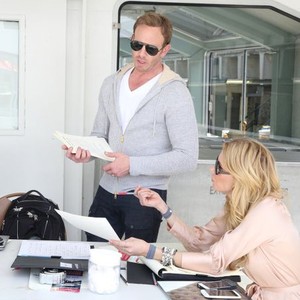 The View, from left: Barbara Walters, Ian Ziering, Stacy Keibler, Mario Cantone, 08/11/1997, ©ABC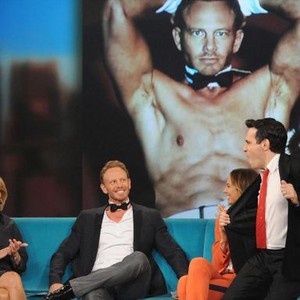 SHARKNADO 4: THE 4TH AWAKENS, l-r: Tara Reid, Christopher/Nicholas Shone, Ian Ziering, Masiela Lusha, 2016. ©Syfy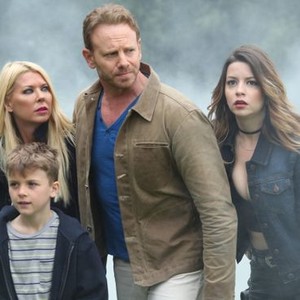 The Talk, Ian Ziering, 10/18/2010, ©CBS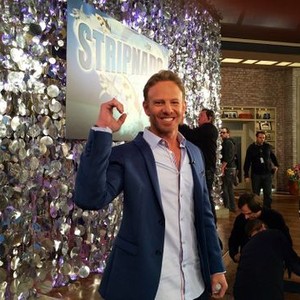 The Apprentice, from left: Ian Ziering, Brandi Glanville, Johnny Damon, Leeza Gibbons, 'It's Like a Booze Cruise with Knowledge', Celebrity Apprentice 7, Ep. #5, 01/26/2015, ©NBC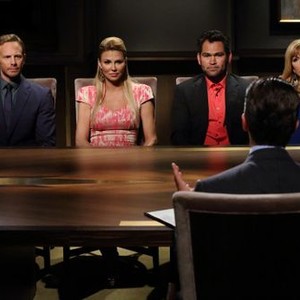 The Talk, Ian Ziering, 'Season 4', 09/09/2013, ©CBS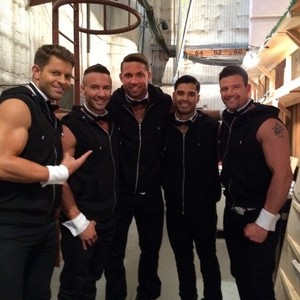 DOMINO, Mickey Rourke (left), Keira Knightley (right), Ian Ziering (far right), 2005, (c) New Line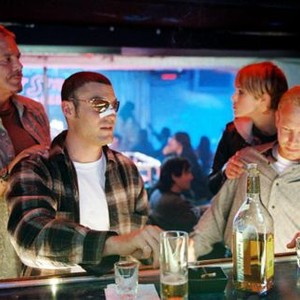 The Muppets, Ian Ziering (L), Matt Vogel (R), 'A Tail of Two Piggies', Season 1, Ep. #12, 02/09/2016, ©ABC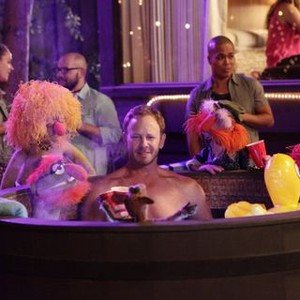 The Apprentice, Ian Ziering, 'Who Stole My Phone?', Celebrity Apprentice 7, Ep. #6, 02/02/2015, ©NBC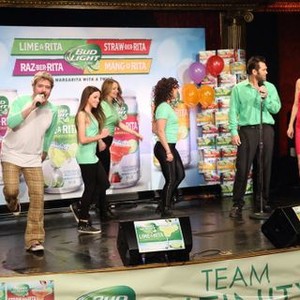 The Apprentice, Johnny Damon (L), Ian Ziering (C), Jamie Anderson (R), 'Who Stole My Phone?', Celebrity Apprentice 7, Ep. #6, 02/02/2015, ©NBC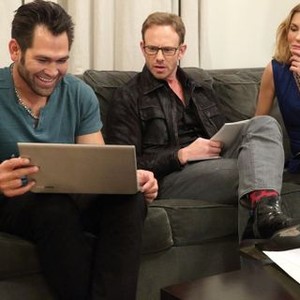 The Apprentice, from left: Ian Ziering, Geraldo Rivera, Terrell "T.O." Owens, Lorenzo Lamas, Johnny Damon, 'A Family Affair', Celebrity Apprentice 7, Ep. #3, 01/12/2015, ©NBC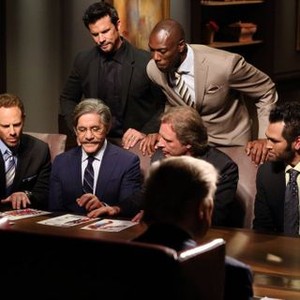 The Apprentice, Geraldo Rivera (L), Ian Ziering (R), 'Universal Wizards', Celebrity Apprentice 7, Ep. #8, 02/09/2015, ©NBC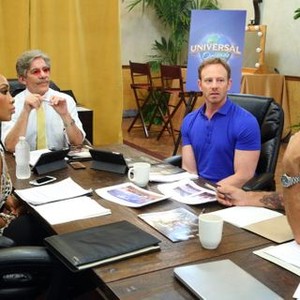 The Apprentice, from left: Vivica A. Fox, Geraldo Rivera, Leeza Gibbons, Brandi Glanville, Johnny Damon, Ian Ziering, 'Who Stole My Phone?', Celebrity Apprentice 7, Ep. #6, 02/02/2015, ©NBC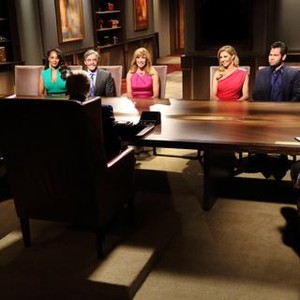 The Apprentice, Brandi Glanville (L), Ian Ziering (R), 'Who Stole My Phone?', Celebrity Apprentice 7, Ep. #6, 02/02/2015, ©NBC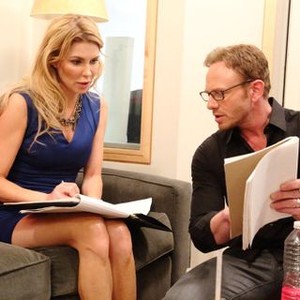 SHARKNADO 4: THE 4TH AWAKENS, (from left): Ian Ziering, Masiela Lusha,(aired July 31, 2016). photo: Tyler Golden/©Syfy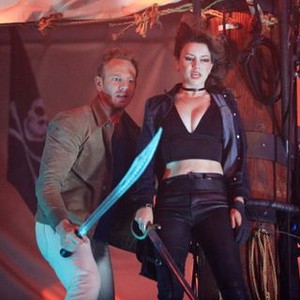 SHARKNADO 4: THE 4TH AWAKENS, (from left): Masiela Lusha, Ian Ziering, Imani Hakim, Cody Linley, (aired July 31, 2016). photo: Tyler Golden/©Syfy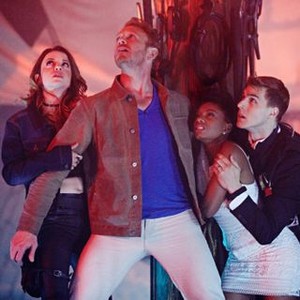 The Apprentice, Ian Ziering (L), Leeza Gibbons (R), 'It's Like a Booze Cruise with Knowledge', Celebrity Apprentice 7, Ep. #5, 01/26/2015, ©NBC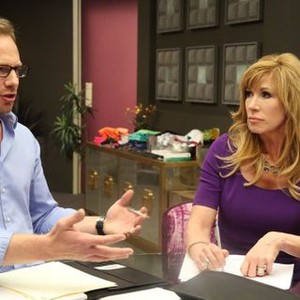 The Apprentice, from left: Ian Ziering, Leeza Gibbons, Brandi Glanville, Johnny Damon, 'It's Like a Booze Cruise with Knowledge', Celebrity Apprentice 7, Ep. #5, 01/26/2015, ©NBC