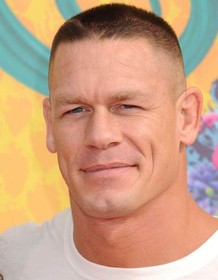 John Cena
Highest Rated: 91% Bumblebee (2018)
Lowest Rated: Not Available
Birthday: Apr 23, 1977
Birthplace: West Newbury, Massachusetts, USA
World Wrestling Entertainment (WWE) wrestler John Cena's prodigious physicality and likable persona allowed him to successfully transition to feature films, where he showed a particular talent for comedy in such films as "Trainwreck" (2015), "Sisters" (2015) and "Blockers" (2018). Born John Felix Anthony Cena, Jr., on April 23, 1977 in West Newbury, Massachusetts, he hailed from a family with a history of athletics - his grandfather, Tony Lupien, played for the Boston Red Sox and was later a successful coach and sports author - and an affinity for wrestling, due largely to his father, John Cena, Sr., a one-time ring announcer who would become something of a satellite celebrity in professional wrestling during his son's rise to fame. Cena, Jr., excelled at football at both Cushing Academy and Springfield College, where he was an All-American Division III center. Despite his penchant for weightlifting, Cena was considered too small of build to pursue a career in professional football, and after earning his degree in exercise physiology in 1998, he headed to Los Angeles, California to try his hand at bodybuilding. While training and working at Gold's Gym in Venice Beach, he was encouraged by a co-worker to try his hand at professional wrestling. He attended a training school operated by Ultimate Pro Wrestling (UPW), an independent promotion that provided him with his entry into the business. Billed as a cyborg-like character called "The Prototype," Cena made his debut in 1999 and rose swiftly in UPW's ranks to capture the UPW heavyweight title in a single year. Famed wrestling talent scout Jim Ross saw Cena's performance in the ring and arranged for a contract with Ohio Valley Wrestling (OVW), the development company for the WWE. Cena took the OVW heavyweight and tag team belts in 2002, and after several rounds of tryouts with WWE talent, was brought into the promotion's main roster. His official debut with WWE came in 2002 on an episode of "SmackDown" (UPN/CW/MyNetworkTV/SyFy/USA Network, 1999- ) as part of an open call by company president Vince McMahon. Cena stepped in to answer an open challenge from wrestler Kurt Angle to one of the company's premier "heels," (villainous characters) and though he lost the match, both McMahon and "SmackDown" viewers took note of his energy and athleticism. His rise with the WWE was swift following defeats of top wrestlers like Chris Jericho and Chavo Guerrero in 2002; by the following year, Cena - who had adopted the persona of a rapper called "The Doctor of Thuganomics" and began his bouts with a freestyle rap - began pursuing the WWE Championship with a vengeance, facing such top contenders as Brock Lesnar and Chris Benoit. He captured his first WWE title, the United States Championship, by defeating the Big Show in 2004, and followed it with a world championship belt by besting JBL the following year. He then moved to the WWE's Raw brand, where he briefly lost to his title to Angle and the Edge before successfully defending it in a series of high-profile matches against the promotion's biggest names, including the Samoan champ Umaga in 2006. Now a bona fide superstar within the WWE ranks, the promotion's motion picture wing, WWE Studios, began to craft a film career for Cena, which began with the military action drama "The Marine" (2006). A modest success during its theatrical release, it fared better on home video, and was soon followed by the crime thriller "12 Rounds" (2009), the sports drama "Legendary" (2010) and the comedy "Fred: The Movie" (2010), a vehicle for Lucas Cruikshank's YouTube character. But his primary showcase remained the WWE, which had refashioned Cena's ring persona into a sort of heroic Everyman, decked out in t-shirts and baseball caps rather than the outrageous costumes worn by most of the promotion's talent. For the next decade, Cena was locked in combat with the sport's most popular and powerful competitors, including Dwayne "The Rock" Johnson, Kane, AJ Styles, The Undertaker, Triple H and Shawn Michaels, and defended his championship title ten times between 2007 and 2017. But by the time of the final win, Cena had already established himself as a capable film actor, with a particular talent for comedy, as evidenced by such fearless turns in "Trainwreck," for which he played Amy Schumer's hyper-masculine boyfriend, and "Sisters," which cast him as a colossal drug dealer opposite stars Tina Fey and Amy Poehler. He also made forays into feature animation, lending his voice to "Surf's Up 2: WaveMania" (2017) and as the thoughtful title role in "Ferdinand" (2017). In 2018, he showed his ability to mix his physicality with comedy in the raucous comedy "Blockers," and underscored his appeal with younger viewers as a sympathetic government agent in "Bumblebee" (2018). The following year, he was announced as the newest cast member in the "Fast and Furious" franchise's ninth title, which was slated for 2020.
Photos
John Cena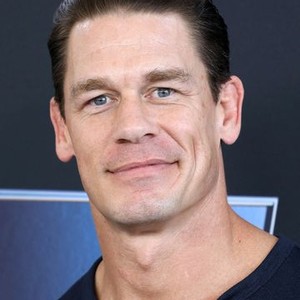 American Grit, John Cena, 'Charlie Foxtrot', Season 1, Ep. #4, 05/05/2016, ©FOX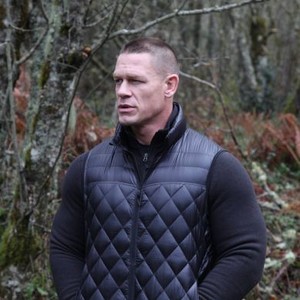 American Grit, John Cena, 'Squat Till You Drop', Season 1, Ep. #6, 05/19/2016, ©FOX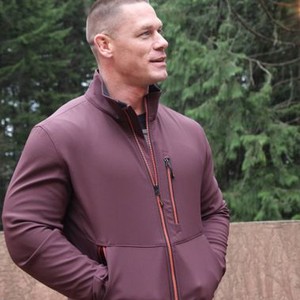 12 ROUNDS, John Cena, 2009. TM and ©Copyright Fox Atomic. All rights reserved.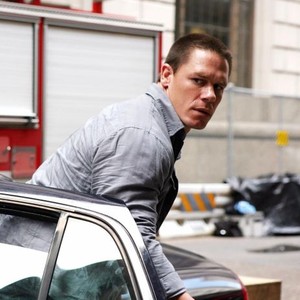 American Grit, John Cena, 'Ruck Up', Season 1, Ep. #1, 04/14/2016, ©FOX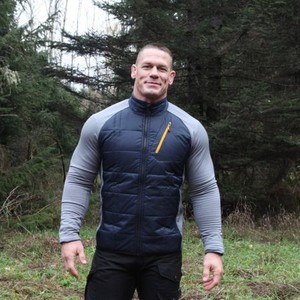 American Grit, John Cena, 'Charlie Foxtrot', Season 1, Ep. #4, 05/05/2016, ©FOX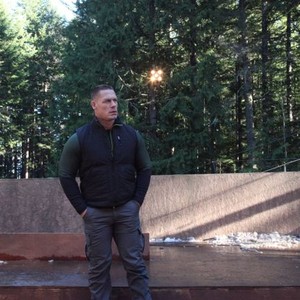 L-R: Keegan-Michael Key, Finley Rose Slater, and John Cena in PLAYING WITH FIRE from Paramount Pictures. Photo Credit: Doane Gregory.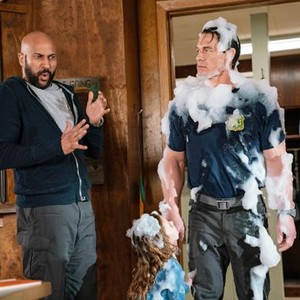 BLOCKERS, FROM LEFT: JOHN CENA, LESLIE MANN, IKE BARINHOLTZ, 2018. PH: QUANTRELL D. COLBERT/© UNIVERSAL PICTURES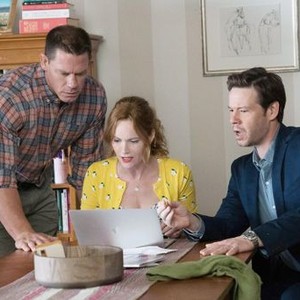 The View, Sherri Shepherd (L), John Cena (C), Jenny McCarthy (R), 08/11/1997, ©ABC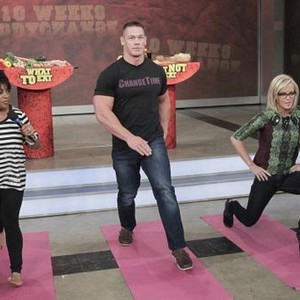 The View, Jenny McCarthy (L), Sherri Shepherd (C), John Cena (R), 08/11/1997, ©ABC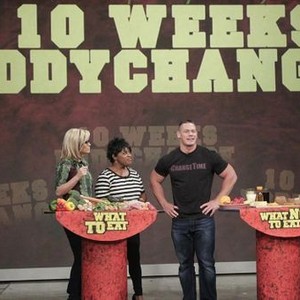 DADDY'S HOME 2, L-R: JOHN CENA, MARK WAHLBERG, 2017. PH: CLAIRE FOLGER/©PARAMOUNT PICTURES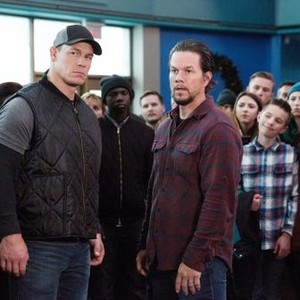 FERDINAND, JOHN CENA (VOICE OF FERDINAND), 2017. PH: JASON BUSH. TM AND COPYRIGHT ©20TH CENTURY FOX FILM CORP. ALL RIGHTS RESERVED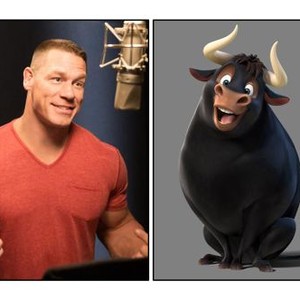 Psych, John Cena, 'You Can't Handle This Episode', Season 4, Ep. #10, 01/27/2010, ©USA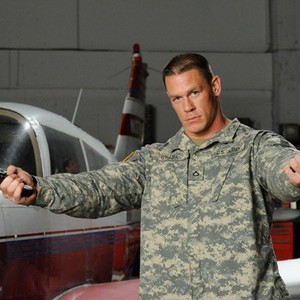 Psych, John Cena (L), James Roday (R), 'You Can't Handle This Episode', Season 4, Ep. #10, 01/27/2010, ©USA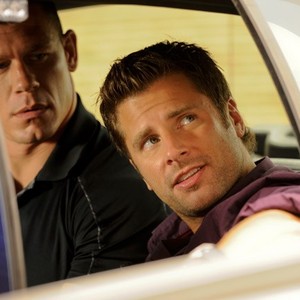 Psych, from left: Dulé Hill, Maggie Lawson, James Roday, John Cena, 'You Can't Handle This Episode', Season 4, Ep. #10, 01/27/2010, ©USA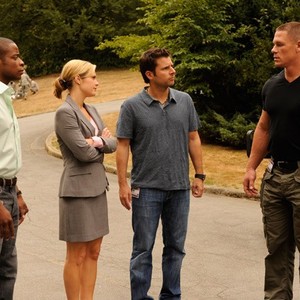 Psych, John Cena, 'You Can't Handle This Episode', Season 4, Ep. #10, 01/27/2010, ©USA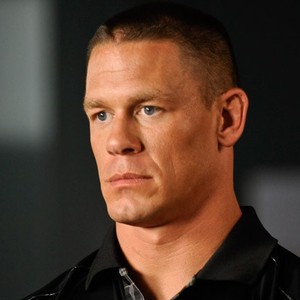 Psych, from left: Robert Patrick, Dulé Hill, James Roday, Maggie Lawson, John Cena, Timothy Omundson, 'You Can't Handle This Episode', Season 4, Ep. #10, 01/27/2010, ©USA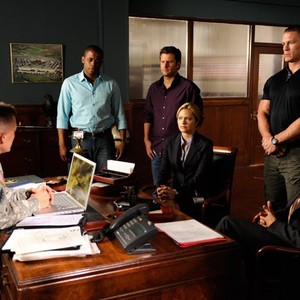 Psych, James Roday (L), John Cena (C), Dulé Hill (R), 'You Can't Handle This Episode', Season 4, Ep. #10, 01/27/2010, ©USA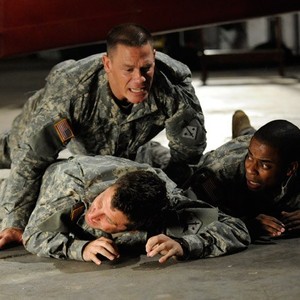 Psych, from left: James Roday, John Cena, Mel Damski, Dulé Hill, Andy Berman, 'You Can't Handle This Episode', Season 4, Ep. #10, 01/27/2010, ©USA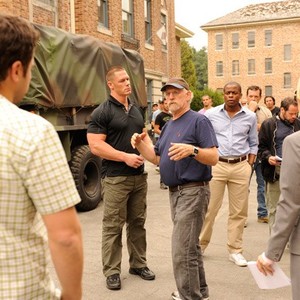 Psych, from left: Dulé Hill, Maggie Lawson, James Roday, John Cena, Mel Damski, 'You Can't Handle This Episode', Season 4, Ep. #10, 01/27/2010, ©USA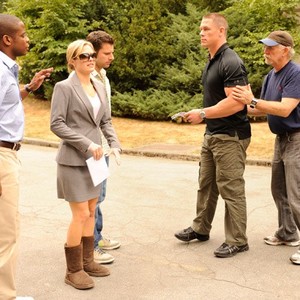 Skip to Quotes