What to know
critics consensus
The Wall makes the most of its limitations -- albeit perhaps not quite enough to stretch its tight-focused action into a consistently gripping feature-length thriller. Read critic reviews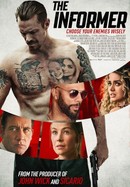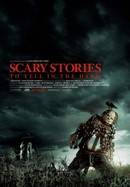 Scary Stories to Tell in the Dark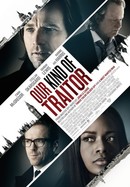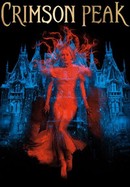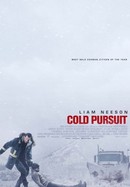 Where to watch
Subscription
Rate And Review
Movie Info
U.S. soldiers Allan "Ize" Isaac and Shane Matthews answer a distress call in the desert of postwar Iraq. Suddenly, gunshots erupt, leaving Shane badly injured and Allan with a bullet in his leg. Forced to take cover behind a crumbling stone wall, Isaac now finds himself in a fight for survival against an unseen sniper who has all of the advantages.
News & Interviews for The Wall
Audience Reviews for The Wall
Enemy at the Wall. A single location drama can be hard to pull off, especially when you only have three actors in the whole thing, and one of them is John Cena, and while The Wall maybe isn't the strongest example of such an endeavour, it's still a successful one.

When it comes to the quality of films that director Doug Liman has helmed, they really are across the board. From the throwaway action flick that Mr. and Mrs. Smith was, to the missed opportunities in Jumper, to creating great work in The Bourne Identity or Edge of Tomorrow, I'm always cautiously optimistic about his next outing. Sadly, his latest crack at the can in The Wall is just about the complete opposite of where he should've gone next. One-location films can be incredible, but you need to have quite a bit of substance in order to hold onto your audience for those 90 minutes. The Wall is a film that takes too simple of a premise, stretching it over the length of a feature film, making it become very boring, even within its first 20 minutes. As soon as this film opens, you're introduced to both Isaac and Shane, who are two men left in the battlefield after the end of the war back in 2007. Shane is taken out, leaving Isaac tramped behind a brick wall, which is the one thing keeping him from being shot; being able to talk to the man doing the shootings, this film takes a very steep dive in terms of pacing. After this set-up concludes within the first 10-15 minutes, you spend the entire film behind the wall. While the tension itself is very much present, it's the fact that a simple story like this should've been told as a short film, de to the fact that there is not even close to enough substance to fill a feature film. For the first 10 minutes I found myself engaged, but I was bored out of my mind not long after. Most war films will dedicate themselves to certain sequences for as long as they have to, and while I was watching The Wall, I couldn't help but feel as though this scene could've been condensed to about 30 minutes and used at the end of a better movie. That's the the biggest issue this film suffers from; being that it feels more like a scene that should have something coming before and after it. John Cena is not utilized enough and although Aaron Taylor-Johnson does give quite a strong performance, he could've used the company of Cena a little longer in my opinion. There is nothing bad about this movie in terms of filmmaking, nor is there anything all that likeable. It just kind of starts, bores you, and then ends. As aforementioned, this film is a real bore, but that's only due to the fact that there isn't anything interesting going on and characters just mutters curse words and stop themselves from bleeding. The only action that you do get, happens off-screen in the final few moments of the film and then it abruptly ends. There really isn't anything to spoil about this film, because you kind of expect everything that goes down. To be quite honest, I love given one-location films a shot, because many of them are quite good if they are accompanied with a great script, and seeing that Doug Liman was taking this as his next project intrigued me quite a bit, but it really is just a big letdown. In the end, there are far better war films that showcase a particular premise as simply a portion of their movie as a whole. For example in American Sniper; when the film opens with a sniper on the roof, you flash back in order to see how he got to that point, which was a very interesting way of expanding something simple. I feel as though The Wall is far too long (even at 90 minutes) for the story it's trying to tell. The direction is well-done for sure, the performances are believable enough, the atmosphere is enthralling, and the sense of tension is even present. That being said, all of these elements are left in the dust when 10 minute take of Aaron Taylor-Johnson crawling in the dirt, with hardly any musical score to back it up, is all you have to watch. I give The Wall a few props for having the guts to stretch this premise out, but I just can't recommend it, solely because I think you will be bored out of your mind.

This film at first felt like a cheap gimmick but this changed once I found Liman attached as director. He has impressed me with some of the films he has directed recently and more importantly, he has found audiences with the low budget greats Swingers and Go. The central performance is the key here and without that connection, the film would either crash and burn, I found this the foundation for the tension. The only problem I had with the film was the conclusion that threw a curve ball that is quickly glossed over. The one scene setting doesn't overstay its welcome and the film keeps momentum growing until the confrontational conclusion. They really should be making more thrillers like this, Hollywood has thrown these films away for bigger budgets and 2017 summer has shown we are sick of all these franchise films. 09-08-2017.
See Details